Today, there are dozens of myths associated with the production of the most mundane things. One of the weirdest and most frightening concerns the multicolored stripes on the toothpaste tubes.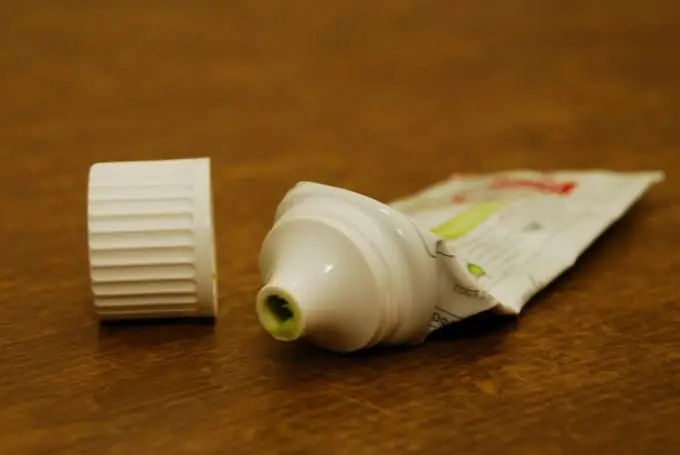 The Colored Stripes Myth
It is not entirely known where the belief came from that by the strips on the tubes you can find out how many percent of the creepy, toxic chemistry is contained in a given sample of toothpaste. The black stripes allegedly indicate the 100% chemical origin of the paste, the blue ones indicate that the paste contains no more than twenty percent of natural ingredients, the red ones hint that the paste contains exactly half of the chemistry, and the green ones indicate its completely natural origin.
A less common myth is that the strips indicate the intended purpose of the paste. Blue ones supposedly come across on a paste for daily use, red - on a paste for medicinal purposes, which does not need to be used for more than a week, green stripes on tubes indicate the strengthening effect of the paste, but black ones paradoxically speak of the whitening effect of the paste.
And what are the stripes really?
In fact, all this is very far from the truth. The strips on the tubes can be a special marking, the so-called "drop-jet". This marking is applied while the tubes are moving along the conveyor. It serves to designate barcodes. The customer can independently choose the height and color of the marking. This marking ink is applied in a non-contact manner while the product moves along the conveyor belt. Moreover, they can be of any color.
Quite often, the color of the marking strips additionally depends on the main color of the package, since they must be clearly visible.
Sometimes colored stripes can function as color markers, that is, marks that are easily read by the sensors of machines that cut and solder tubes of toothpaste. All this in each case depends on the manufacturer.
Of course, there are cases when colored stripes simultaneously perform both functions of technical marks - they serve as the basis for applying barcodes, and at the same time prompt the automation of the places of cutting and soldering.
In any case, do not rely on these strips when shopping for toothpaste. It is better to familiarize yourself with the composition, look for harmful or questionable components there. The composition is sometimes difficult to read. Because it is typed in small print. If you have problems with this, try to find the composition of the paste you are interested in on the manufacturer's website.