The Barbie doll is one of the most popular toys of the twentieth century, which became the prototype of many other similar dolls with different names. The creation of both the image and the toy itself is a responsible and rather laborious process.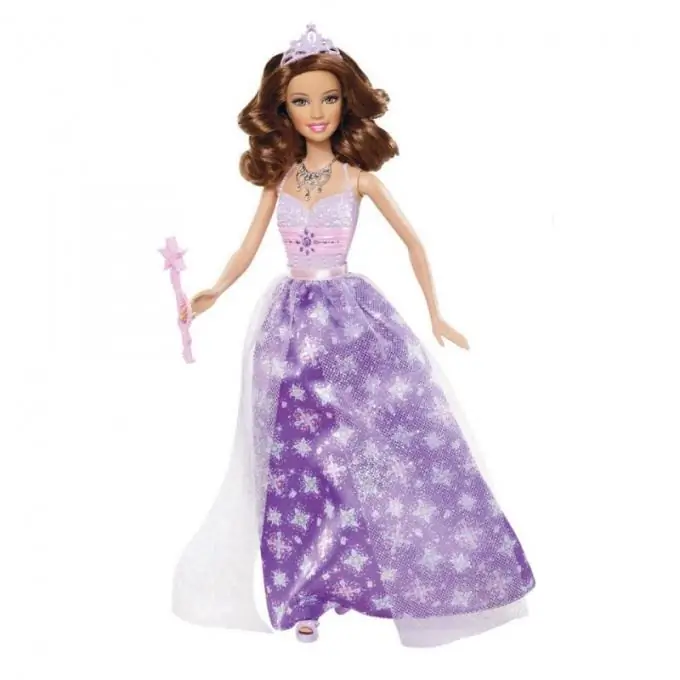 Instructions
Step 1
Barbie dolls, like half a century ago, are produced by the American company Mattel. The first stage is creating an image of a new model. Artists are engaged in manual drawing, and then the embodiment of the appearance of the doll in computer graphics. They think over her facial features and body proportions. The height of a modern Barbie, as a rule, is about 29 centimeters.
Step 2
When the sketches are ready and approved, shapes with specific facial features are cast. They, in turn, are used to make doll heads - molds, which are then sent to the stylistic department for further elaboration. Body molds are also made.
Step 3
Further, make-up artists and hair stylists, focusing on the facial features of the doll, come up with hair, hairstyle, makeup of a certain color scheme. All of this must be consistent with a certain image of the new Barbie model. A large number of new shades of eyes, skin and hair are developed every year, and some of them are then used in the manufacture of dolls.
Step 4
Artists paint makeup on the doll's face, after which hair is sewn to the head using special equipment. It takes about three hours to draw a face by hand. Hair for dolls is made from synthetic fibers.
Step 5
Professional designers are engaged in the creation of fashionable clothes, shoes and various accessories (bags, jewelry, etc.) for toys. In doing so, they use their knowledge of the latest fashion trends, and sometimes Barbie outfits are even ahead of fashion. When creating a design, the color of the doll's skin and hair, her makeup are taken into account.
Step 6
In total, more than a hundred designers, tailors, stylists, makeup artists, and sculptors are working on the development of a new doll and its image. This team even includes cosmetologists. When the image of the new Barbie is detailed and approved, the model is sent to mass production - to factories in China and Indonesia. Usually Barbie dolls are made of soft and pliable material - vinyl, which is the most popular type of plastic in the world. Collectible models are periodically made from hard vinyl or porcelain.
Step 7
The stage of packaging creation is paid no less attention. The design of the box for Barbie is created by the same specialists who come up with the outfits for her. The pictures and text on the box tell the story of this doll, whether it's a motorcycle Barbie or a ballerina.