Bullet-proof vests are widely used in state power structures and private security companies. They are used to improve personal safety. But sometimes even an ordinary person finds himself in a situation where he has to think about buying a bulletproof vest.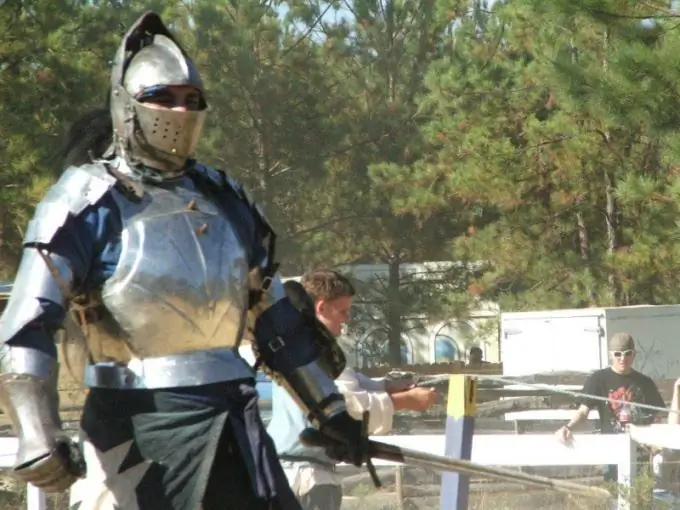 Instructions
Step 1
To buy a bulletproof vest, you do not need any certificates and permits, you can purchase and wear it completely freely. Bullet-proof vests are sold by many shops specializing in the sale of weapons and security equipment.
Step 2
Bullet-proof vests can be worn hidden and outside: the former are worn under clothes and outwardly can be completely invisible. The latter are worn over clothing, such bulletproof vests are used in the army and special forces.
Step 3
According to the level of protection, body armor is divided into ten classes: Special - protects against edged weapons. 1 - protects against a Makarov pistol and a revolver revolver. 2 - protects against PSM (special small-sized pistol) and Tokarev pistol. 2 a - withstands a shot from a 12-gauge hunting rifle … 3 - withstands a shot from AK-74 (caliber 5, 45 mm, cartridge 7N6 with PS bullet) and AKM (caliber 7, 62 mm, cartridge 57-N-231 with PS bullet). 4 - protects against a shot from AK-74 (caliber 5, 45 mm, cartridge 7N10 with PP bullet) 5, 5a, 6 and 6a - protects against shots from the SVD rifle and AK and AKM machine guns with special cartridges with increased penetration.
Step 4
Concealed body armor provides less protection than outdoor body armor. This is due to the fact that they traditionally protect a smaller area of the body - otherwise they will be clearly visible. The most widespread among individuals are body armor of the first and second class, as well as the "Special" class, which protects against cold steel.
Step 5
When buying a bulletproof vest, pay attention to its weight, the material from which it is made, and the ease of wearing. A high-quality hidden-wearing body armor is practically invisible under the suit and does not interfere with normal movement and sitting. When wearing body armor, you will need clothing that is larger than what you usually wear.
Step 6
Do not buy bulletproof vests with a Kevlar-based protective layer, this material has long been outdated. Modern materials provide better protection and do not lose their properties when wet (Kevlar is afraid of moisture).
Step 7
If you are going to purchase a bulletproof vest of a foreign manufacturer, be guided by the following sizes: L: chest circumference 96-104 cm, height up to 176 cm XL: chest circumference 104-112 cm, height 176-182 cm XXXL: chest circumference 112- 120 cm, height over 182 cm.
Step 8
Bullet-proof vests of domestic manufacturers have the following sizes: 1: corresponds to clothing size 48-50. Chest circumference 96-100 cm, height 176 cm 2: size 50-52. Chest circumference 100-104 cm, height 176-182 cm 3: size 52-54. Bust 104-108 cm, height 182-188 cm 4: size 54-56. Chest circumference 108-112 cm, height 182-188 cm.
Step 9
Do not forget that no body armor guarantees complete safety. If a person is shot, it means that he did something wrong. It is more correct not to bring the situation to the point where it becomes necessary to buy a bulletproof vest.