Skiing through the winter forest is a real pleasure for lovers of this sport. However, in order to feel comfortable, you need to securely fasten your boots.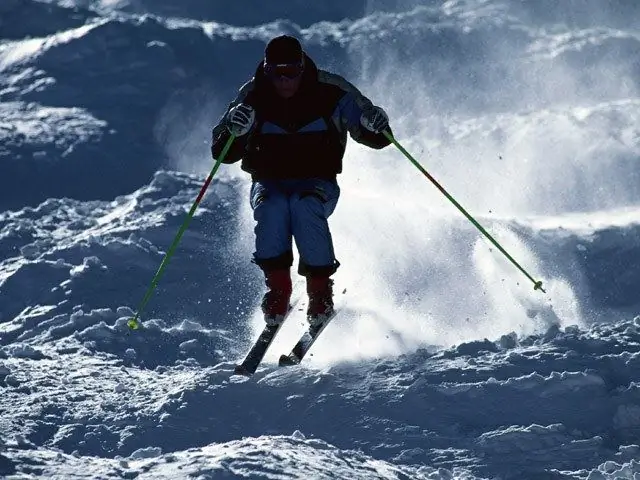 It is necessary
Instructions
Step 1
Note that there are three types of cross-country ski bindings: front (Nordic 75), "chute" (SNS system) and "rails" (NNN system). The system of fastening skis and boots must be the same.
Step 2
If your skis have front bindings, then the sole of the ski boots has a protruding toe with three holes. Put on your boots and get on your skis. The pins on each ski will fit into the holes in your boots. Then, gently press the toe of each shoe with the metal arch. Skis with this mount are suitable for all shoe sizes, from the smallest.
Step 3
More modern cross-country skis have an SNS or NNN mount system. Please note that ski boot fastening can be either automatic or mechanical. If you have auto-bind skis, put on your boots and insert the bail of each boot into the groove. The mount snaps into place securely.
Step 4
Fasten the boots manually if the fastening to the skis is mechanical. The mounts slide apart to fit the size you need. However, they are not suitable for children and teenagers' boots. For small shoe sizes, special fasteners are produced, equipped for convenience with a larger handle-fastener.
Step 5
Do not forget that the boot should sit comfortably on the foot, despite the warm toe being worn down. If the boots press, then you will quickly freeze and experience discomfort from such a walk.