TV shows are changing the lives of many people. Some people just like to watch TV, and some want to get under the spotlight. There are those who make money by sitting in the auditorium while filming. But still, a small part of those whom you see on the screens in the program "Let them talk" really need help and receive it. Getting on the show is not as difficult as it seems to the viewer.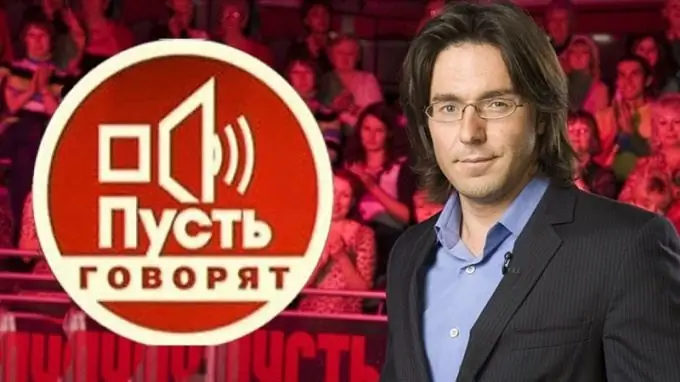 It is necessary
- a computer;
- Internet connection;
- page in the social network "VKontakte";
- telephone.
Instructions
Step 1
You can sign up for the TV show "Let Them Talk" as a spectator or a hero. Almost everyone can get into the audience. Moreover, you will also be paid extra for it. Turn on your computer and go online. Go to your VKontakte page. If you do not have your own page on this social network, then create it.
Step 2
If for some reason you do not want to create a VKontakte page, then ask your friends or family members to allow you to use their account. Find a group called "Let them talk 2014-10-07 Channel One". It's easy to do, just enter the group name in the search bar. In this group, the phone number + 7-916-574-3840 of a person named Alexander is given. This phone is used to record for participation in the talk show "Let them talk."
Step 3
Call Alexander or send an SMS, although you can do both for more confidence. After a while, you should receive an SMS with a reply whether you are registered or not. If not recorded, then you still have a chance to get into the studio. To shoot in the program at about 14:00 on the day of recording, bring your passport to the address: Moscow, st. Academician Koroleva, 12. You can be invited if there is a shortage of spectators in the studio. Don't forget to take your pass. After filming the TV show, upon presentation of this ticket, you will be paid from 100 to 500 rubles.
Step 4
If you want to get on the TV show as a hero, then you need to go to the site of the 1st channel. Here go to the "TV projects" tab, and in the search term type the name of the TV show "Let them talk". Go to the page of this project and select the "Participate" tab. Here you are offered an electronic form of the questionnaire. Fill it out and send it to the TV project management for consideration. If your story is of interest to the editors, then you will receive an e-mail or a message to your specified phone number that your application has been accepted and you have been invited to participate in the program.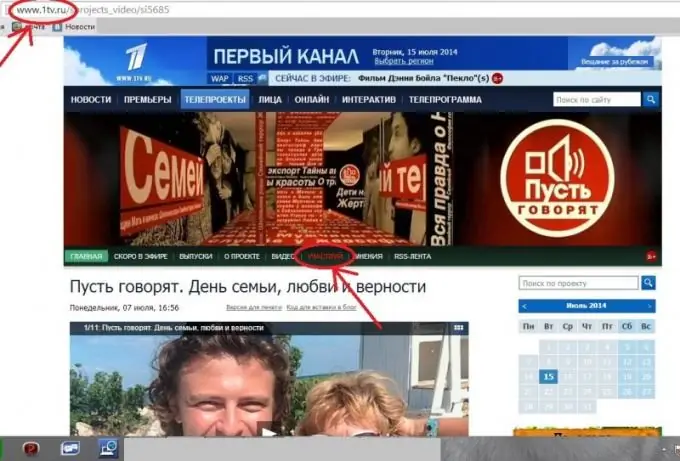 Step 5
On the same site, below and above, the phone number +7 (495) 617-76-28 is indicated, by which you can contact the leaders of the TV project. By calling it, you will have to introduce yourself and name the purpose of your call. After telling your story, you will be called back or sent a message with a response.