"School of Repair" is a program that is broadcasted on weekends on the TNT channel. Published weekly since 2003. The presenter is the Russian actor Alexander Grishaev, who is called the foreman San Sanych in the program.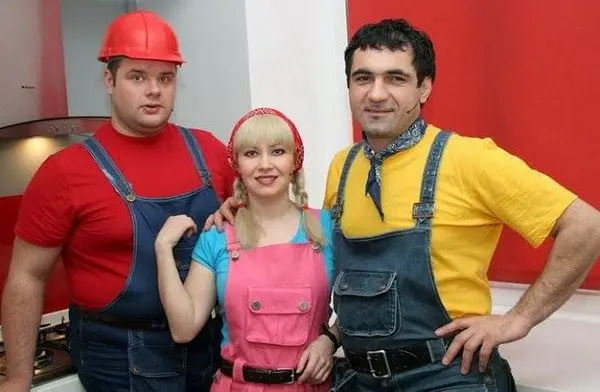 How to participate
There are a number of conditions for participation in the "School of Repair" program. The apartment of the future participant should be located only in Moscow and within the Moscow Ring Road. The film crew and construction team physically do not have time to travel around the country, remodel rooms, shoot the program and broadcast it. Also, the living space must be at least 70 sq. km. Such a large area is necessary to accommodate building materials, props, equipment and people. It is desirable that a freight elevator is located in the house.
Before applying for participation, it is necessary to clarify the total area of the apartment and the area of the room or kitchen where the renovation is planned. You should prepare high-quality photos of the family and apartment, as well as shoot a video. Video footage can be filmed with a phone or digital camera. The applicant should stand in the middle of the room, introduce himself and briefly tell about the room, its nuances and a little characterize the future design of the room. The video should be no more than three minutes.
After preparing the necessary materials, you should go to the TV show website and click on the "Application for participation in the School of Repair program" button. It is necessary to correctly fill in the full name, age and profession of everyone living in the apartment, indicate contact numbers, e-mail, metro station, floor, type of elevator, number of rooms and total area. You also need to upload photos of the family, apartment and video. The application is considered from two weeks to a month. If the apartment is suitable, the transfer staff call back and invite the owners for an interview.
general information
The renovation of the room takes about a week, although it is claimed to be 72 hours. The owner of the home takes part in the filming of the program. Together with famous architects, decorators and designers, the participants of the "School of Repair" make redecoration of the room, decorating them with comfortable and stylish elements.
The foreman's assistants are Yulia Egorova and Sergey Shubenkov. For a long time, the TV show has been sponsored by the Swedish company IKEA and Sofia interior doors. In addition, through the official website of the program, you can apply to designers and architects for cooperation.
It should be noted that repairs and furniture are provided completely free of charge for the participants of the program. Old furniture is not thrown away, but left to the owners or decorated.