Every resident of Russia has used shipping services at least once. But not everyone knows which type of shipment is suitable in this or that case and how you can save on it.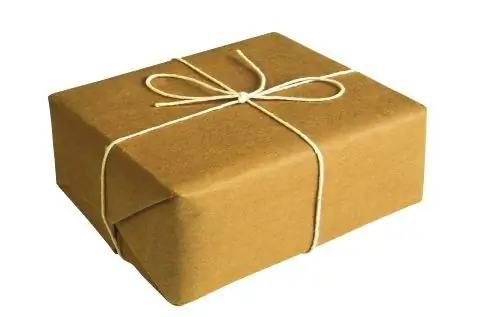 It is necessary
passport, packaging
Instructions
Step 1
Currently, there are various services that are ready to deliver your package anywhere in the world, but here it is important not to make a mistake and not overpay. So how do you ship your package cheaper?
First, decide on the type of parcel: will it be a small box in weight and dimensions, or do you need to send a bag with things? If the parcel weighs no more than 10 kg, then it is better to use a delivery service, for example, mail or various express deliveries. If you decide to send a bulky cargo (from 10 kg or more), then it is best for you to contact a transport company.
Step 2
Choose state-owned delivery companies, as the services there are cheaper and more reliable. So, when sending small parcels, it is best to use the Russian Post. And when transporting large-sized parcels - Russian Railways (Russian Railways). Why these services? There are several advantages here: firstly, the price, and secondly, there are ticket offices of Russian Railways and the Russian post office in almost every settlement.
Step 3
When sending by post to Russia, you should be aware that there are several types of parcels: regular parcel, valuable parcel post, first class mail and EMS courier service. The cheapest way is to send a parcel. On average, a shipment is 5 kg. It will cost you 200-300 rubles + 4% of the value of the parcel. It is better to keep the value of the package to a minimum, so you can save money. For reliability, it is better to make an inventory of the shipment on a special form, which you can take at the post office. The inventory is done in duplicate, one of which is with you, and the other is embedded in the parcel. Delivery times for ordinary parcels and valuable parcels are up to 1 month, if sent from one end of Russia to the other. If you need faster delivery, you can use first class shipping. And the most expensive item is the EMS courier service.
Step 4
When sending large-sized parcels via Russian Railways, find out if such delivery is possible, since in some settlements there are no stations and delivery there is impossible. You can also save money here. Firstly, it is best not to divide the package into two or more parts, but try to fit everything into one bag. It is best to pack breakable and fragile items in boxes and then make a lattice from a bar. It is cheaper to make the grill yourself, since Russian Railways services cost from 500 rubles for each seat. In addition, you must also pack the parcel in a bag, sew it with thick threads and sign the delivery address.