In order to send a parcel to Uzbekistan, you can use the services of the Russian Post or contact a specialized company that delivers goods and shipments to other countries.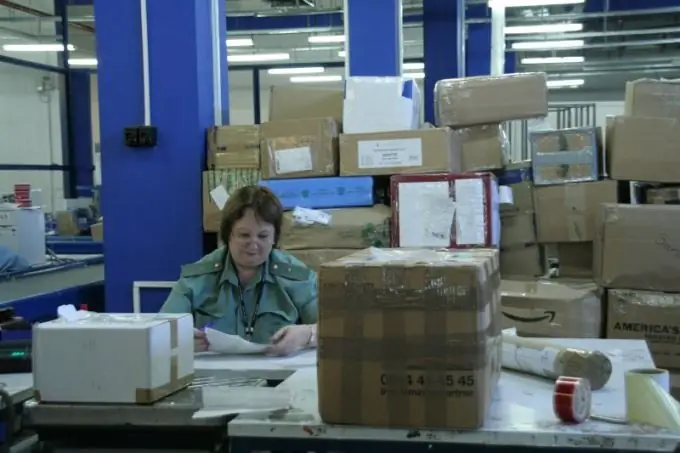 Instructions
Step 1
Visit the Russian Post website. At the top of the main page, select the item "Services and services", then on the right side you will see the button "Mailings", click on it. In the list that opens, study the two paragraphs "Rules for processing mailings" (you need information about specifying the address) and "List of items prohibited for shipment".
Step 2
Collect the items that you are going to send to Uzbekistan, mentally assess which category of international mail your parcel falls into. Russian Post divides all shipments between countries into parcels (correspondence, printed publications weighing up to 5 kg), "small package" (samples of goods and small items weighing up to 2 kg), bag "M" (printed samples weighing up to 14.5 kg) and parcels (household items weighing up to 20 kg). Depending on which category your shipment falls into, the Russian Post will announce a certain rate for the shipment.
Step 3
Visit the nearest branch of the Russian Post. Purchase special packaging for your shipment, this is a prerequisite, packed items may not be accepted. Make a list of items, fill out the forms for sending. Remember that you are obliged to provide an identity document to the postal officer.
Step 4
Write the address of the recipient in Uzbekistan. Please note that when processing international shipments, you must write the address in Latin letters. You can duplicate it in Uzbek.
Step 5
Pay the tariff for international shipping in cash at the Russian Post. Keep the receipt until the addressee receives the parcel. Previously, you can calculate the cost of the shipment using the tariffication available on the website.
Step 6
Use courier services such as DHL, PONY Express, Garant-Post, DPD. These companies provide services for the delivery of correspondence, parcels and goods. In addition, you can track the location of the shipment online on the websites of these companies.