According to clause 19 of the "Rules for the sale of goods", approved by the Government Decree No. 55 of January 19, 1998, all goods sold in retail and catering outlets must have a price list and correct price tags.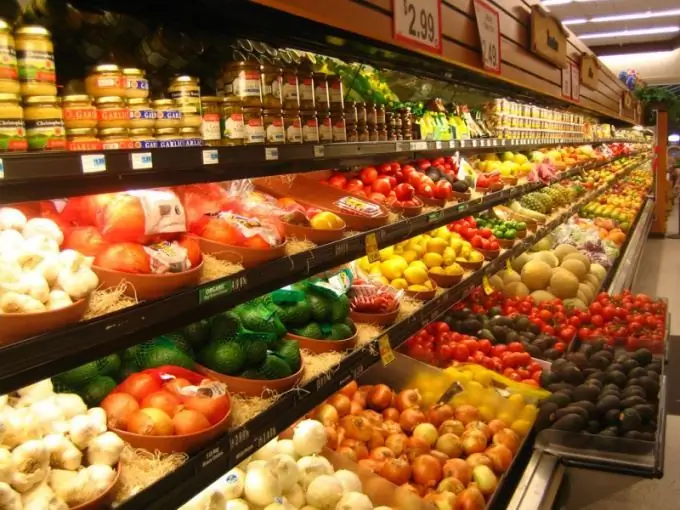 It is necessary
- list of goods in the price list;
- price tags.
Instructions
Step 1
After receiving the goods, you must draw up a price list according to the list of names of all received goods. Draw up the price list in accordance with the invoice received upon receipt of goods at the warehouse.
Step 2
In the first column of the price list, write the name of the product, in the second, the container, expressed in pieces, liters or kilograms. Fill in the third column taking into account all trade markups, including transportation, tax and other expenses. If you sell goods in public catering outlets, then fill in column 4 indicating the price of products sold for 100 g. For retail trade, this column is optional and you can put a dash in it. Requirements for the price list are specified in table 50762-2007 1 GOST-R.
Step 3
After filling out the list in the price list, draw up the price tags taking into account the instructions in the letter of Roskomtorg 1-304 / 32-2 dated March 13, 1995. For goods by weight, indicate the name, grade, price per 1 kg and per 100 g. For bottled goods - name, price per container or weight price. For piece and packaged goods - name, weight and price for packing.
Step 4
All price tags must be signed by the seller and administrator. Trading without price tags is strictly prohibited. Incorrectly compiled price tags are invalid. Each price tag should contain the date of compilation and the full name of the outlet. The name of the outlet can be placed at the beginning of the price tag.
Step 5
If during the check it is found that the name is incorrectly entered in the list of the price list, there are no price tags or they are incorrectly executed, then a huge administrative fine will be imposed. In case of repeated violation of the rules of trade, the work of the enterprise can be stopped for 90 days.
Step 6
All responsible persons from the administrative structure of retail outlets or public catering should monitor the registration of the list of goods in the price list and control the correctness of the registration of price tags.