Sometimes there is a need to urgently leave the homeland. And the necessary document, giving this right, may not be available. Is it possible to issue a passport in a short time or is it necessary to wait a month from the date of application?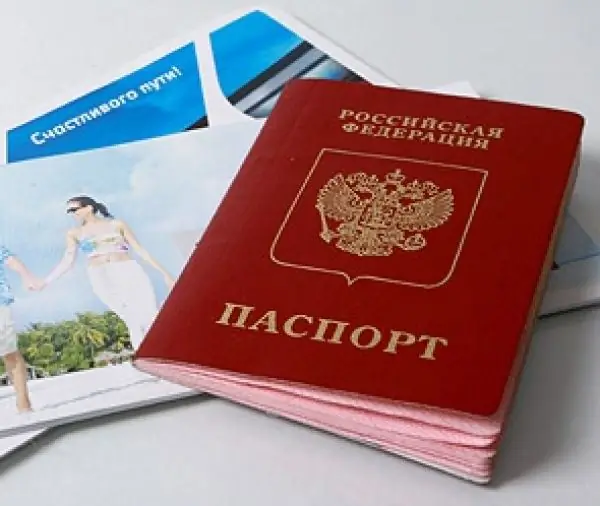 It is necessary
Two copies of the completed application for a passport; a copy of the work book, where all pages are certified by the employer; (men, in addition, need a copy of a military ID or registration certificate); a receipt for payment of the state duty; photo of the required size; a document confirming the right to receive a passport ahead of schedule
Instructions
Step 1
The officially established deadline for the issuance of a foreign passport is a month. However, in some cases, government agencies are ready to make an exception and issue the coveted document earlier. The terms can be reduced and will range from two weeks to three days, depending on the reason for the early receipt of the passport.
Step 2
You are eligible to apply for an early passport in several cases. Firstly, it is going abroad for treatment. In this case, the document is issued urgently, within three days. The exact same period will be if you prove family circumstances for which you need to be in another country in a short time - for example, the death of a relative or an illness that deprives him of independence, his transfer to you as a dependent.
Step 3
An urgent call can be made by your overseas employer. To do this, he must send an officially certified job offer (the so-called job offer), after which you translate it into Russian and confirm its authenticity with a notary. The document specifies the period in which you must be in another country at the workplace. In this case, the period for issuing the document can be reduced to two weeks.
Step 4
Participants of military, peacekeeping and humanitarian missions can apply for a passport within two weeks. To do this, get a certificate from the organization organizing the trip, stating that you are a member and at a certain time must travel abroad for events.
Step 5
There is also another way to get a passport ahead of schedule - contact a special organization dealing with the preparation of these documents. But before contacting this or that company, study the reviews about it on the Internet. Often in this area you can meet scammers and be left without money and documents. Prices for obtaining passports through such organizations range from 6 to 40 thousand rubles.
Step 6
Remember that only an old-style international passport can be issued to you ahead of schedule. The term for obtaining a biometric passport cannot be reduced. In addition to an application for early receipt and a document proving the need for these actions, you also need a completed application for an old passport in duplicate. It can be downloaded from the FMS website or taken from the passport office. The application can be completed by hand, in block letters, black ink, but it is better to do this on a computer using Adobe Reader. Provide a copy of your employment record, each page of which is certified by your current employers. Men must present a copy of their registration certificate or military ID. Prepare photographs for the old passport in advance. They can be colored or black and white, size 3, 5x4, 5 centimeters.