In emergency situations, when a person needs urgent medical attention, a timely called doctor can save a life. At such moments, there may not be a landline phone at hand and a call to an ambulance on a mobile will be the best way out.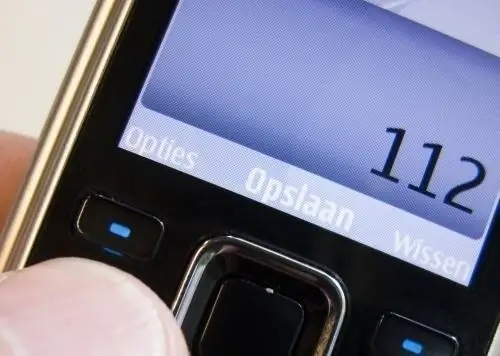 Instructions
Step 1
If you saw that some of the people are ill and need urgent medical attention, do not pass by. Use your mobile phone and call the ambulance team. Moreover, the call there is free for all mobile operators located on the territory of the Russian Federation. This fact is enshrined in law, and its failure to comply entails administrative responsibility.
Step 2
Dial 112 on your cell phone. This is the same emergency number for all telecom operators. And, following the prompts of the system, click on the required button. To call a doctor, this is number 3. You will then be connected to the nearest emergency room.
Step 3
You can also call the medical service in another way. If your mobile operator is Beeline, dial 003 on your phone and press the call button. For the operators "MTS", "Megafon" and "Tele2" press 030. This call is carried out even with a zero balance on the phone.
Step 4
Having contacted the paramedic, clearly and clearly answer all his questions about the patient's condition and his location. This will help doctors get to the victim more quickly and provide him with the necessary assistance. After that, the paramedic should answer "Call accepted" and record the time.
Step 5
Provide an ambulance with a quick way to access the patient: meet her, open a gate or door, remove pets. In an emergency, any minute can affect the patient's health.
Step 6
If a paramedic refuses to accept a call or promptly dispatch an ambulance due to the victim's age or long-term serious illness, call the police and inform them of the situation. Indeed, in such a case, a medical worker who refuses to provide assistance falls under Article 124 of the Criminal Code "Failure to provide assistance to a patient."
Step 7
Call an ambulance in case of accidents, natural disasters, accidents, childbirth or disruptions to the normal course of pregnancy, as well as in any other cases that threaten human life and health.