Russia has long been famous for its huge number of villages. Small and large, developed and half-abandoned, picturesque and not so - Russian villages are known for their diversity. What village in Russia can rightfully be called the largest?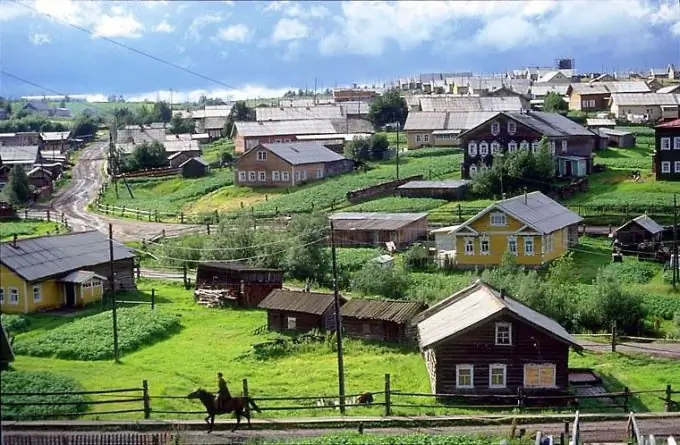 Cherkasy settlement
In 1974, the Cossacks founded a settlement on the left bank of the Bolshoi Kinel River, which was named "Kinel-Cherkassy". Its inhabitants were immigrants from the Kiev and Kharkov provinces, who were later joined by fugitives from the defeated Pugachev troops and residents of neighboring territories - Tatars, Mordovians, Chuvash. There have never been landowners in the Cherkasskaya Sloboda, therefore serfdom did not exist in it. Today Kinel-Cherkassy is the largest Russian village, which is located in the Samara region.
Previously, the largest village in Russia, with which today only the villages of the Krasnodar and Stavropol Territories can compete, was part of the Orenburg Region.
The population of the modern settlement of Kinel-Cherkasy is about 50 thousand inhabitants. The main attractions of the largest Russian village are tomato greenhouses, a sanatorium called Kolos, a medical college, a museum, an agricultural college, ten gardens and three schools. The village has its own newspaper publishing house and television, many modern shopping centers. Proposals for assigning the status of a city to Kinel-Cherkassy have been repeatedly put forward, but the older generation does not agree with them yet.
Features of Kinel-Cherkassy
The village of Kinel-Cherkassy has a very advantageous transport and geographical location - in its southern part there is a railway station, which allows several trains every day. More than ten long-distance electric trains also stop there. There is a bus station not far from the station, whose employees serve buses to the Orenburg region and to the east of the Samara region.
Previously, the southeastern outskirts of the village boasted a helicopter military unit, but it was disbanded in 2010.
Among the entertainment in the largest village in Russia, we can mention the House of Culture with a folk theater and the House of Youth Organizations, which has a fitness club, as well as dances and gatherings of representatives of various local clubs. In summer, a large festival of bard songs takes place near the village. Young people spend their evenings near the fountain, in the park and other secluded places.
Tourists visit the Fanat sports bar, the Crystal restaurant, and other summer restaurants. The residents of Kinel-Cherkassy themselves divide their village into such districts as "Gora", "Center", "Zelenka", "Kochki", "Pecha" and "Gorodok". There are many cafes in the village - several of them are located right at the entrance to Kinel-Cherkasy.