Almost every person interested in the price of air tickets has come across the fact that the cost of air travel in business class is much higher than in the economy version. However, business class service usually justifies the higher price.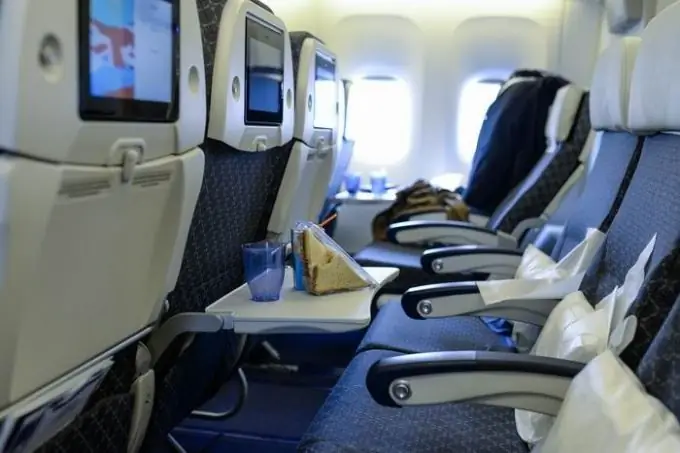 Additional services at the airport
Despite the fact that both economy class passengers and those who have purchased a business class ticket fly the same plane, differences in the list of services begin even at the stage of waiting for departure. If thrifty passengers are forced to wait for an invitation to board in the common hall of the airport, then business class customers will have a VIP lounge of enhanced comfort at their disposal. The list of additional privileges depends on the specific airline, but, as a rule, it includes comfortable chairs, an extensive restaurant menu (included in the ticket price), and Internet access. Some VIP lounges have showers, massage and beauty parlors, and even saunas.
Business class passengers skip the line, and if the way to the plane lies through the airfield, they are provided with a separate minibus. In addition, they are the ones who get on the plane first and are the first to leave after landing. The increased level of comfort remains even after boarding, because such passengers also receive their luggage without queuing. Some airlines even include a hotel pick-up service as part of their business class ticket. Finally, more expensive tickets allow you to take much more baggage with you: if for economy class passengers the allowed baggage weight is 20 kilograms, then business class makes it possible to carry up to 30-40 kilograms at no additional charge.
In-flight service
Business Class seating is located at the front of the aircraft, allowing less attention to aircraft engine noise and associated vibration. The chairs themselves are much more comfortable, and more free space makes it possible to stretch your legs and even take a lying position. There is a laptop socket next to each seat, so you don't need to interrupt your work during the flight.
Lunch is served in the Business Class cabin at any time, not on schedule as in Economy. Naturally, there are much more menu items than in Economy Class, and the dishes themselves are usually more refined. Most airlines also provide business class passengers with unlimited free drinks. In addition, those who fly in business class do not have to queue for a shared toilet, as there is a separate cabin for them on the plane.
Finally, another advantage of the business class ticket is that the number of bonus miles credited to the customer's card doubles, which means that you can significantly save on your next flight.
However, modern passenger aircraft provide quite comfortable conditions even for economy class passengers. Of course, the seats here do not fold out into comfortable beds, but each seat is equipped with a small video panel and headphones, which allows you to watch videos right in flight. However, many business travelers prefer to fly business class, especially over long distances, as the increased comfort level makes it possible not to waste time recuperating after landing.