If you lose a receipt for payment of a fine, the possibility of passing a technical inspection or damage to a payment document, you must contact the bank for recovery. A statement of the appropriate sample is written there. If the fine has not been paid, come to the traffic police, where make an application for the restoration of the receipt. It will take a long time to get a copy of the payment document, but it will prevent litigation.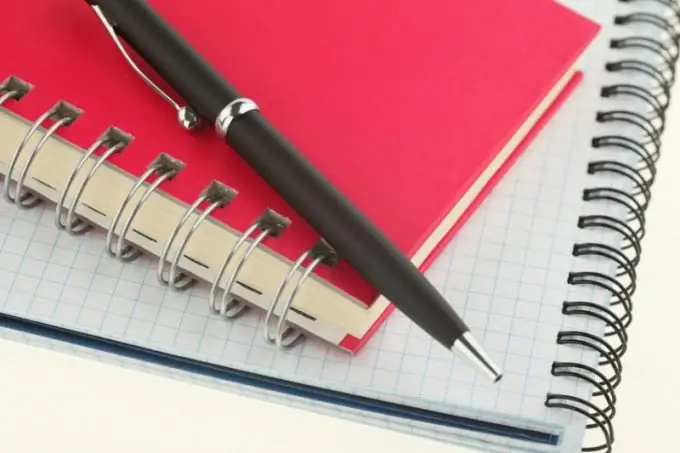 Necessary
- The passport;
- information about the payment;
- application form;
- information about the protocol (the person who drew it up, the essence of the offense, place, time of the incident).
Instructions
Step 1
As a rule, many motorists had to draw up a protocol for speeding and other administrative offenses. The consequence is the imposition of a fine, which is paid within a certain time frame. If you paid money, and the receipt was lost or damaged, contact the bank where the payment was made.
Step 2
Make a statement. In it, write down your request to restore the receipt. Enter your personal information. Specify the exact date of the payment, if known. If you do not remember the date, write down the approximate period of time when you paid the fine.
Step 3
Register your application with the bank. Be sure to duplicate the document in two copies, hand one of which to the bank employee, leave the second statement with you, so that in the future you can prove your rights if the case comes to trial.
Step 4
In case of loss, damage to the receipt of payment for the vehicle inspection, contact the tax authority at the place of your registration. Make an application addressed to the head of the Federal Tax Service Inspectorate for the region where you live. Paid receipts are usually kept in the warehouse. The tax officer may search for the payment document himself or ask you to find a receipt.
Step 5
Knowing the exact date will make it easier for you to find your receipt. You will be given a copy of a copy of the tax office's payment document. It will be certified with a seal, signature of an IFTS officer and the inscription "copy is correct."
Step 6
If you lose an unpaid receipt, contact the traffic police. Tell the employee the date of drawing up the protocol, the personal data of the person who wrote the document, the place and time of the incident. Based on this information, you will be issued a new receipt, according to which you can pay the fine. Instead of a payment document, you have the right to present a check if you made a payment through the terminal, or a notification if you paid a fine through an Internet transfer.