The secret committee was created by Alexander I and his associates, who were part of the club "Circle of young friends" (V. P Kochubei, N. N. Novosiltsev, P. A. Stroganov, N. A. Chartorisky) June 24 (July 6) 1801 year. It was an informal supreme advisory body.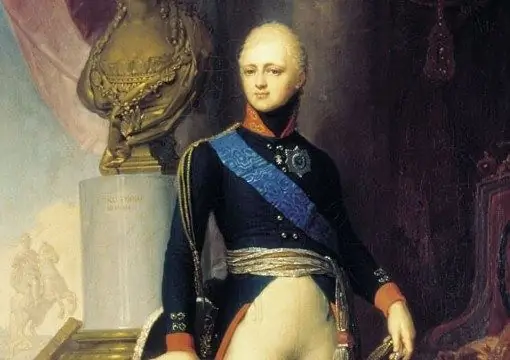 After failures with the Indispensable Council, Alexander I decided to rely only on his friends. The secret committee was not officially a state body, but it discussed issues of reforms in Russia. One of the important discussions at the committee was the consideration of the peasant question. Also, merchants and bourgeois were given the right to purchase land as property.
On February 20, 1803, the famous decree "on free farmers" was signed. The nobles now disposed of the right to release the serfs free and give them land in addition to a certain ransom. Although this decree meant that the state was for the "liberation of the peasants", during the reign of Alexander I, no more than 0.5% of the total number of serfs was released. They postponed some questions. So the project to abolish serfdom and prohibit the nobles from giving up serfs without land for sale was rejected.
Some of the points of their discussions were not implemented by the members of the Secret Committee. For example, they rejected the decision to restructure the Senate, as a result of which he would have had executive and legislative power. On September 8, 1802, all collegiums were transferred to ministries. The creation of eight ministries was a new step in the development of the state. Although the ministry did not have any judicial functions, it still exists today.
In 1804, a decree on "free-thinking" was adopted, after which they became more loyal to the freedom to think and write.
Reforms in education were also carried out. Now the universities had their own autonomy, adhered to the meaninglessness and the possibility of free education at the beginning.
Until the end of 1803, the meetings of the Secret Committee were permanent. Beginning in 1804, the committee began to meet less often, and then completely ceased to exist. Alexander 1 strengthened his power and no longer needed advisers. Subsequently, the members of the secret committee took up high positions. Russia never became a constitutional state.