The choice of paper for a business card is a very important matter. Often it depends on the paper whether the card will look expensive and solid or perceived cheap and ridiculous. If a business card design is elegant and expensive, it might even look out of place on cheap and lightweight paper.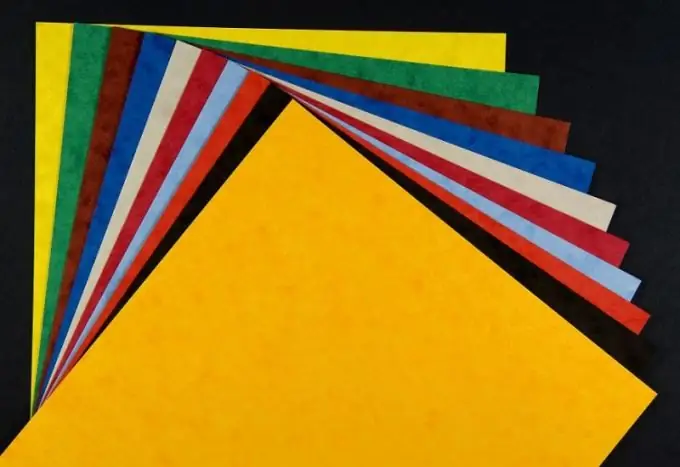 Selection principles
The choice of paper should be based on the type of business card. For business, thick light paper is suitable. If you want to stand out or emphasize sophistication, you can use textured or pearlescent paper. Personal cards allow some liberties, they can be printed on paper with a rough texture, it is permissible to use exotic options, for example, velvet paper.
When choosing an unusual paper, ask yourself: is it really necessary? If you don't know exactly what you are looking for, we recommend using high density matte paper: this is a versatile option that always looks expensive and stylish.
Coated paper
Coated paper is the most common and versatile option; any information looks good on it. This paper can be matte or glossy. Glossy paper typically has a weight of 180 to 300 gsm. It is quite affordable, uniform background fill looks great on it.
Matte paper not only has a non-shiny surface, but is also denser, from 250 to 300 g / m2. She looks somewhat calmer and more solid than glossy.
Textured paper
Textured paper has an embossed or light surface texture. This is a very pleasant to the touch option. You can choose a variety of textures: under canvas, leather, fabric or linen. For business cards, it is better to take a small texture, sometimes it is permissible to use a medium one. A large texture is suitable only for those who understand well why they need it. Textured paper can come in a variety of colors, and business cards are usually cream or white.
The disadvantage of textured paper is that the filling is carried out unevenly, in some places "dips" are possible. This is due to the characteristics of the paper itself. In the case of printing on it, it is recommended to make a test copy in order to understand how the ink will lay on the surface.
Pearlescent paper
Pearlescent paper has become especially popular in recent years. She is well suited for people who want to emphasize their independence and confidence. On the one hand, a business card on such paper looks like a classic one, on the other - it has an elusive charm, it has a pleasant-to-touch surface. Pearlescent paper is usually quite heavy, from 200 to 300 gsm.
Velvet paper
An unusual option is velvet paper. It is incredibly pleasant to the touch, but quite expensive. In addition, the printing technology on it is also not cheap, the usual method is not suitable here. But if you make business cards on velvet paper, you can be sure that almost no one will have anything like this. Typically, velvet paper is printed by foil stamping. The finer the font and the more details, the greater the chance of getting a small defect when printing.