Silver jewelry has been popular at all times: it is very beautiful, looks great and is not as expensive as gold jewelry. The only significant disadvantage of silver is that it darkens over time. But with proper care for this metal, it can quickly return to its original appearance.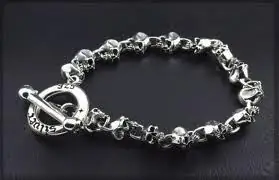 Necessary
Cleaning agent, flannel rag, ammonia, lemon juice, baking soda
Instructions
Step 1
If your favorite silver jewelry or cutlery has tarnished over time, don't be discouraged. It's easy to fix! The easiest way to restore color and shine to metal is to buy a special cleaning agent from a jewelry store. These can be wipes or liquid. It is best to choose a liquid product: it will cope with the task much faster.
Step 2
Take a glassware, pour the purchased solution into it and dip the silver jewelry into this container. After a few minutes, remove the product and rinse it in cool water. With this method of cleansing, you will get practically new silver without stains and blackouts. But for jewelry with stones, this option is not suitable.
Step 3
If you do not have the opportunity to purchase a ready-made solution, use folk remedies. Take a small brush (you can use an old toothbrush) and brush the silver with baking soda (you can mix the baking soda with toothpaste for more effect).
Step 4
Also, ammonia perfectly removes plaque from silver jewelry. Dilute it in water in a ratio of 1:10 and clean the decoration with this solution using a cotton swab. For a more effective result, ammonia can be diluted with a soapy solution.
Step 5
After cleaning your silver piece with ammonia or baking soda, be sure to rinse it in cool water and polish it with a flannel cloth.
Step 6
If you notice stains on your favorite silver jewelry, vinegar can help. Take 8% warm vinegar and wipe it with a woolen or flannel cloth.
Step 7
If the silver has lost its luster, lemon juice will help bring it back. Wipe the decoration with it, then wash off the remaining citrus in hot water.