The relationship between the seller and the buyer is governed by the Law of the Russian Federation of 07.02.1992 N 2300-I "On Protection of Consumer Rights". Therefore, in the event that the product you purchased does not suit you in terms of its quality, has flaws or defects, read this document and write a claim to the seller, which he must satisfy within 10 days after receiving your application.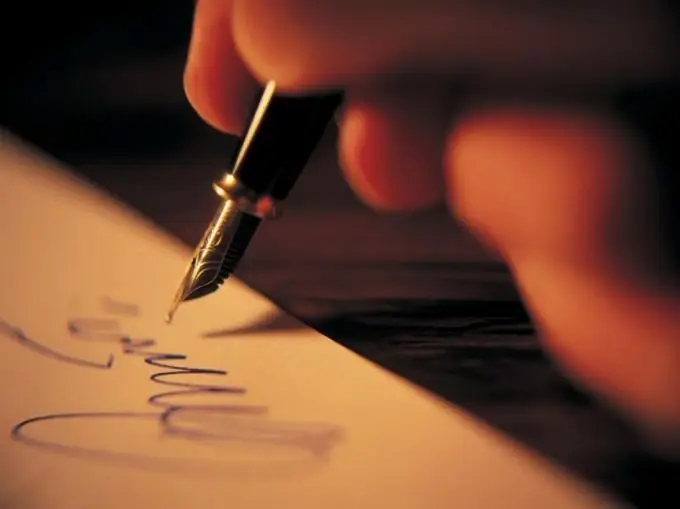 Instructions
Step 1
Write your statement by hand or type it on your computer. Use a sheet of standard A4 paper for this. In the upper right corner, write the full name of the selling company and the address of the store where the product was purchased. Also indicate on whose behalf you are writing the claim - full surname, name and patronymic of an individual, passport details, address of residence and contact numbers.
Step 2
The design and structure of the content of the claim are not regulated by any regulatory enactments. Therefore, you can write it according to the general rules that apply to business correspondence.
Step 3
Begin the text of the claim with a statement of the fact of purchase: indicate the date and place of purchase of the product, its full name, brand, model, article, cost and quantity. If the check is lost, then write information about the people who can confirm the fact of the purchase, but the best evidence will be a copy of the check attached to the text of the claim.
Step 4
List the shortcomings and defects of the goods that you discovered, and indicate with separate points of discrepancy with the declared quality and functionality. Refer to article 4 of the above law, which stipulates that it is the seller's obligation to sell to the buyer a product whose quality meets the conditions specified in the sales contract or existing standards for this product.
Step 5
Finally, state your request to terminate the purchase and sale agreement and indicate how the amount paid for the goods should be returned to you. If necessary, indicate your bank account details or postal address for the money transfer. You can also get money in cash from the cashier of the store. Put your signature, give it a transcript. Enter the date. Do not forget to attach copies of receipts and invoices, other documents confirming the purchase and delivery of goods, if any.
Step 6
If the store refuses to accept and register your claim, send it to the store by registered mail with acknowledgment of receipt.