A good sewing machine is essential to do quality things with your own hands. An old machine is suitable for creating simple products or for repairs, but for sewing fashionable clothes you need a modern and powerful machine. Each seam should be smooth and beautiful, so choose a high-quality and reliable device.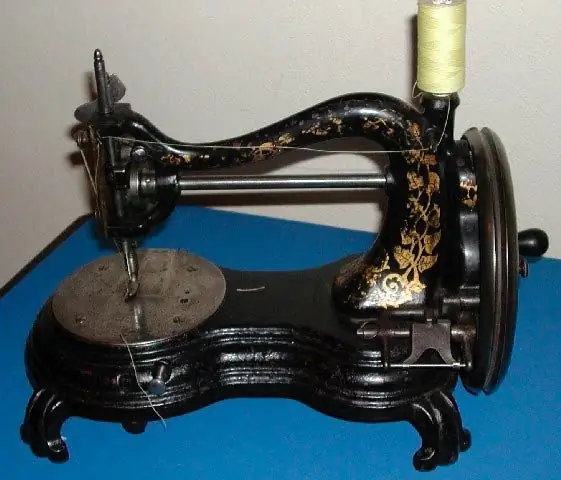 Instructions
Step 1
Pay attention to the electromechanical machine. This device is very easy to use, it has a set of seams sufficient for work. Such a sewing machine is easy to adjust using a special wheel or button, which are usually located on the front of the product
Step 2
Take a closer look at the computer apparatus. These machines are more powerful and functional because of the built-in computer board. With this sewing machine, seams and stitches can be adjusted. In addition, depending on the type of fabric, the program can select the right needle and stitch. When working, you can move the fabric in different directions
Step 3
Buy a computer sewing and embroidery machine if you want to create very beautiful and professionally sewn clothes. Such an apparatus has a wide range of different operations - types of loops, adjusting the tension of the lower and upper threads, and even the embroidery pattern. Moreover, the needle of this machine is movable, which allows you to create various decorative stitches. The sewing and embroidery device can be connected to a computer and design your own patterns
Step 4
Get yourself an overlock. This device, independent of conventional sewing machines, can significantly improve the quality of your clothes. The overlocker is designed for trimming and processing uneven and crumbling fabric edges
Step 5
Ask about the characteristics of the model of the machine you like. A large number of lines will greatly simplify the work and expand the possibilities for creativity. Buy one that processes buttonholes automatically or semi-automatically. The device, which does not have such a function, is very outdated.
Step 6
Pay attention to the vertical shuttle sewing machine. Such a shuttle is the most reliable, double running around prevents tangling of the thread. It is desirable that the puncture force can be adjusted in the machine. Such an opportunity will allow you to work equally accurately with different types of fabric.
Step 7
Take a look at the foot height adjustment. The more the foot moves, the more fabrics you can work with. Remember the other essential functions of the sewing machine as well: adjusting the needle height, thread trimming, reverse, needle threader. Such additional features will greatly facilitate your work and will allow you to sew faster and more efficiently.