The Federal Migration Service is responsible for registration and deregistration. She is engaged in control over the movement of citizens of the Russian Federation and foreign citizens across the country.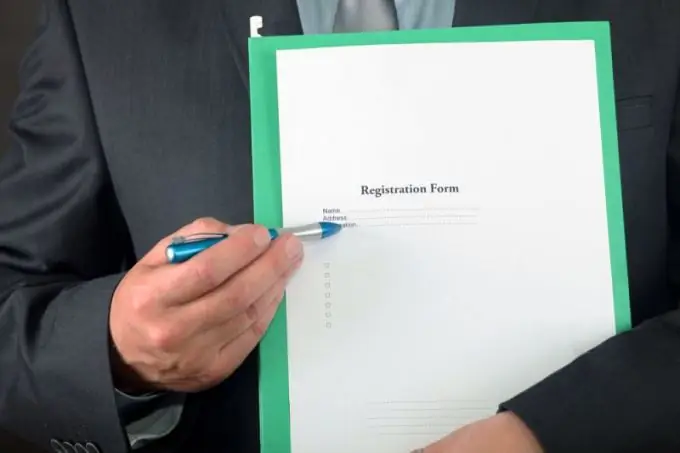 Necessary
- the passport;
- statement;
- a receipt for payment of the state duty.
Instructions
Step 1
Deregistration occurs upon temporary or permanent departure from the previous place of residence. The departure sheet is proof that the citizen is changing his place of residence. Extract from the previous place of residence (deregistration) can take place in two versions - voluntary and compulsory.
Step 2
If you decide to leave the privatized apartment of your own free will, apply for a solution to the issue at the passport office at the place of your previous registration. Submit your application (it can be handwritten or electronically) to the passport office. Submit your passport with the application so that the required deregistration record is made in it. You will be given a receipt, with which you need to go to any branch of the Savings Bank for payment.
Step 3
Within three days, get your passport back and receive a second copy of the so-called departure sheet. This document will be presented to the house management at the new place of residence for registration. He will then be sent to his previous place of residence to confirm deregistration.
Step 4
From your application, information about your new living space is entered on the departure sheet - the new address. If you do not exactly own the data, indicate the area where you are traveling. You do not need to present documents confirming the new address.
Step 5
If you are taking a minor child with you, provide the passport officer with a special permission to move, obtained from the guardianship and guardianship authorities.
Step 6
In case of urgent relocation to a new place of residence, when circumstances did not allow to issue a departure sheet in a timely manner, contact the passport office at the new address. In this case, two stamps will be put in your passport at once - about the extract and about the new registration.
Step 7
If the court made a decision on eviction, loss of the rights to use the residential premises, or registration was carried out illegally, deregistration and issuance of a departure sheet is made without the consent of citizens.