The invention of facsimile communication is the merit of the Italian physicist Giovanni Caselli. The first time people heard about this type of communication was in 1855, after which the invention for instant image transmission went through several stages of formation and improvement.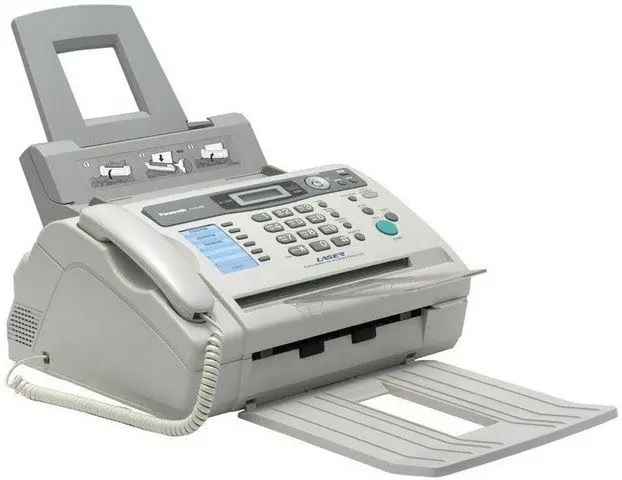 Facsimile communication is a kind of phototelegraph capable of transmitting a still image over a long distance. This type of communication arose in the development of telegraph communication. Today, facsimile communication has not lost its relevance, due to its increased immunity to various interference.
When facsimile communication appeared
This type of communication was established in 1855 in Italy by the talented physicist Giovanni Caselli. It was he who invented an apparatus that was capable of transmitting images previously deposited on lead foil. The image was applied with a special varnish, which was characterized by a very low degree of electrical conductivity.
In 1868, facsimile communication was improved. Now the image was written on the most ordinary paper using a spiral, which was covered with paint. In the past 20th century, facsimile communication has gained even more popularity and improvement, thanks to the emergence of a wide network of communication lines, the discovery of the photoelectric effect and the emergence of vacuum tubes.
Fax today
Today, facsimile communication is no less in demand in various fields of activity than in the past century. Today, facsimile communication is used:
- for the transmission of phototelegrams;
- for accurate transmission of newspaper pages and complementary illustrations;
- for the exchange of production information;
- to obtain reliable and legible data from space stations.
For the operation of this type of communication, a transmitter, a receiver and the communication line itself are used. So, the transmission of an image is carried out using a special apparatus, or, to put it more simply, using a fax. The first is the fax transmitter, which breaks the transmitted image into many small pictures (details). Thus, the graphic image is converted into a powerful stream of electrical impulses. Further, electrical impulses pass through the communication line (this can be a regular telephone line). At the receiving point, the conversion is carried out again, but this time in the opposite direction. This produces an absolute copy of the required image.
Thus, it can be seen that facsimile communication appeared a long time ago, but, nevertheless, was used to achieve the same goals as today.