A suitcase is a constant companion of a traveler. It should be roomy, comfortable and reliable. But what if the suitcase broke during the trip? Do you really have to throw it out, replacing it with a new one? In some cases, the owner is quite capable of repairing a suitcase.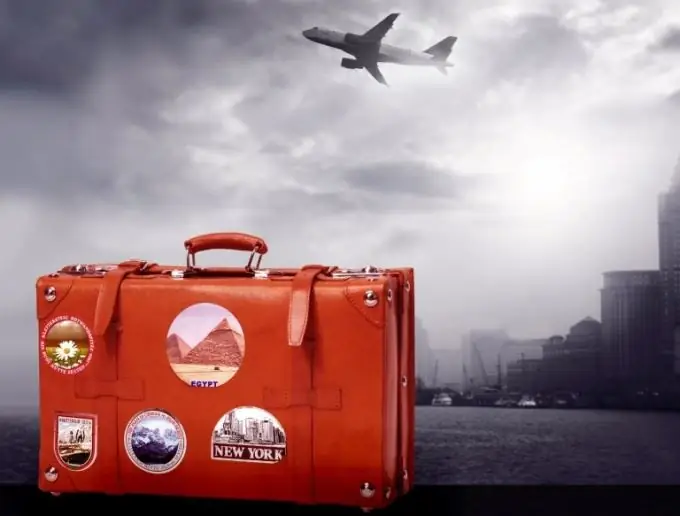 It is necessary
- belts;
- rope;
- scotch tape;
- glue.
Instructions
Step 1
The most common problem that can happen to a suitcase is a broken handle. If the necessary tools are not available, correct the situation using the available means. Instead of a broken handle, use a strap, or better even two, pulling the suitcase across in two places. From the upper side of the suitcase, in place of the handle, pass a suitable elongated object under the straps. For a while, such a device will help to cope with a suitcase when carrying it.
Step 2
If straps are not at hand, use strong rope or twine, also wrapping it around the suitcase. When using a rope, an improvised suitcase handle can be twisted out of it, folded in several layers and wrapped around with tape. Such measures are, of course, temporary.
Step 3
If conditions permit and the necessary tools and materials are at hand, then the torn off handle of the suitcase can be tried to be repaired. To do this, from the inside of the suitcase, at the place where the handle is attached, attach a strip of durable cardboard or plywood. Then attach the handle by passing its fasteners through the gasket. This design will strengthen the junction of the handle with the body and will solve the problem during travel.
Step 4
If the breakdown of the suitcase is due to a violation of the integrity of its body, try to close the resulting gap from the outside and from the inside with dense material, for example, leatherette. You can attach the patch with glue or, in extreme cases, tape. Remember, the main thing is to ensure the safety of your luggage until you arrive at your destination.
Step 5
A more solid suitcase made of plastic can be problematic to repair in the field. In this case, contact a specialized workshop for a high-quality professional repair of the product.