When going on a date, a business meeting, or a walk with friends, people try to look the part. But no image can be considered complete if the scent of perfume is not felt. Unfortunately, in the modern world it is very difficult to distinguish a real perfume from a fake. And this may affect not only your mood, but also your health.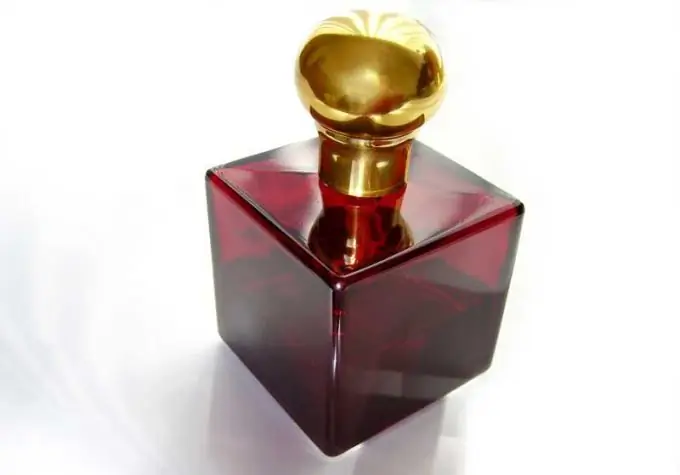 Instructions
Step 1
Perfumery will always be in demand. This is what pushes unscrupulous people to manufacture counterfeit products. It would seem that you can close your eyes to the release of "fake" perfumes. However, in recent years, cases of health problems associated with the use of counterfeits have become more frequent.
Step 2
In order not to accidentally buy fake perfume, you must adhere to several rules. First, shop only in specialized stores that have been selling for a long time and do not want to spoil their reputation. Usually in such places you can also sniff the probes to determine the choice.
Step 3
Now look at the packaging. High-quality perfumes are sold only in a good box, which is made of high-quality thick cardboard. All the inscriptions made can be easily read. Also pay attention to cellophane, which should fit snugly around the package. A barcode is required.
Step 4
Real French perfumes always contain an appropriate inscription in French or English on their packaging. In this case, it should be written "Made in France", because France alone is not enough. You can also easily find the percentage of alcohol on quality perfumes.
Step 5
Do not find fault with the composition, because some well-known firms do not publish a list of the essential oils they have used to create this scent. This is due to the competition in the global market.
Step 6
Get rid of prejudices. Perfumes for sale without a cellophane shell are often original. The fact is that cases without such a wrapper are made of high-quality crystal or glass. This is another marketing ploy, when a customer buys a perfume, being carried away by the amazing execution of the packaging. And it is quite difficult to forge an unusual bottle. Fake firms simply won't spend money on such an activity.