The need to write information about yourself may be required for various purposes: curriculum vitae, employment. At the same time, the material must be well written and correctly presented.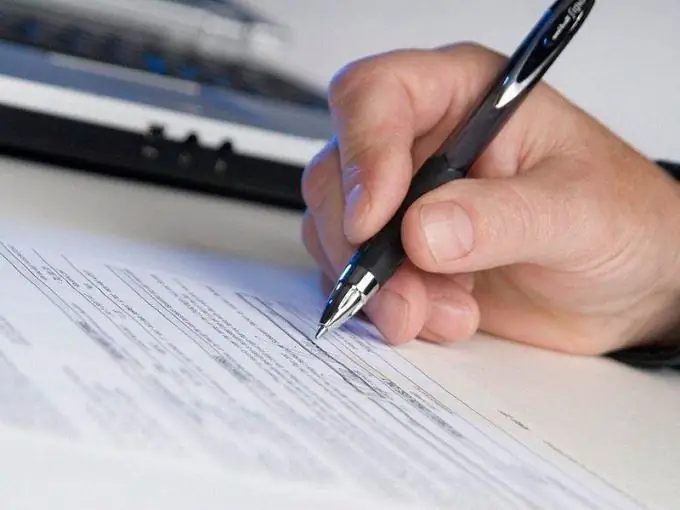 Instructions
Step 1
Choose the aspects of your life that you want to talk about. This can be your character traits, work, education, what you do in your free time, biographical information. Ideally, it is best to talk about all of the above.
Step 2
Make a small outline of a future story about yourself. If biographical material is required of you, please write in chronological order. First, indicate when and where you were born. Additionally, you can indicate what your parents were doing at that time, their financial situation. Next, write about your childhood. Indicate its main milestones: moving (if any), the school in which you studied. If there were several of them, tell us more about the reasons for the transfer - for example, moving or a desire to study at a specialized lyceum. Note participation in competitions or olympiads, overall school performance.
Step 3
After that, move on to the story of later life. Here indicate whether you entered a university, a secondary vocational educational institution, or got a job. Focus on the specialization you studied or worked in. Tell us about your main successes and achievements.
Step 4
After that, write about what you did next. If you graduated from the university, then where did you get a job, if you served in the army, then write about it. Tell us about your professional growth, personal qualities, hobbies and hobbies.
Step 5
If you need to write about yourself in the form of a resume, highlight the main points of the material. As a rule, these are contact information, education, work experience, additional information. Write short and voluminous, try to give more information in fewer words.
Step 6
Indicate the educational institutions that you graduated from, indicating the specialization. Indicate previous jobs in chronological order, starting from the end, or in the order that will be of interest to the employer. Tell us about the responsibilities that you had to fulfill, about the important achievements. List the skills you possess. Additionally, you can write about your hobby, marital status, life credo.