Novosibirsk is the largest administrative center of the Russian Federation, located in the Siberian Federal District. It was founded in 1893. The population has more than 1.5 million inhabitants. The city is divided into 10 districts - Dzerzhinsky, Sovetsky, Zheleznodorozhny, Kalininsky, Pervomaisky, Leninsky, Zaeltsovsky, Kirovsky, Oktyabrsky and Central districts.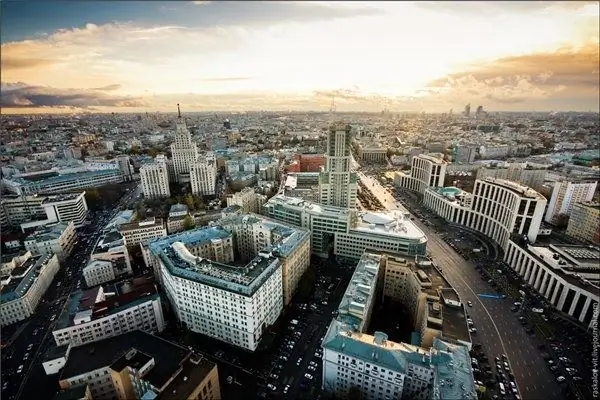 Instructions
Step 1
Dzerzhinsky municipal district is located on the right bank of the Ob River. Consists of 220 streets and small alleys. The main avenues are Uchitelskaya, Dzerzhinsky, Koshurnikov, Aviastroiteley and Bogatkov streets. All types of public transport pass through the district. The Berezovaya Roshcha metro station was opened on the territory. A biathlon complex, a football stadium and several factories are located in the Dzerzhinsky district. The total area of the municipality is 41.3 sq. km, population - 170 thousand people.
Step 2
The oldest area in the city is the Zheleznodorozhny District. Occupies an area equal to 8, 3 square meters. km and a population of 64 thousand inhabitants. In the area there are universities, hospitals, train stations, various attractions. The Okrug is divided into two parts by the West Siberian Railway. Also one of the important districts of Novosibirsk is the Sovetsky municipality. It includes "Novosibirsk Akademgorodok". It is located in the southern part of the city on the banks of the Ob and the Ob Sea. At 76, 7 sq. km of the area, 138 thousand Siberian residents live. Several educational institutions of higher and middle level, houses of culture, polyclinics and various enterprises have been built here.
Step 3
Pervomaisky district of the regional center mainly consists of the private sector. The district is divided into several parts by railways and woodlands. The area has an area of 69.3 sq. km and population - 81 thousand people. The third correctional colony is located on the territory of the district.
Step 4
On the left bank of the Ob there is the most populated area of Novosibirsk - Leninsky. Has an area of 70, 3 sq. km with 292 thousand inhabitants. Another administrative center of Novosibirsk, the Kirovsky District, is located near the Okrug. Education, healthcare, trade, transport, culture, sports and economics are well developed.
Step 5
In the northernmost part of the million-plus city, there is the Zayeltsovsky District. About 145 thousand Siberians live here. There are several industrial enterprises in the area. The Kalininsky District is located nearby. The territory of the municipality is being actively built up with residential complexes, schools and kindergartens. Also, this region occupies a leading position in the economy of Novosibirsk.
Step 6
On the right bank of the Ob River is the territory of the Oktyabrsky District. There are several metro and railway stations, a river station. The population of the district varies from 209 thousand inhabitants. In the very heart of Novosibirsk there is the Central District. On a tiny area of 6, 4 sq. km 76 thousand citizens live.