If you only know the last name of a person and need his home phone number, you should use additional sources to get the necessary information as soon as possible.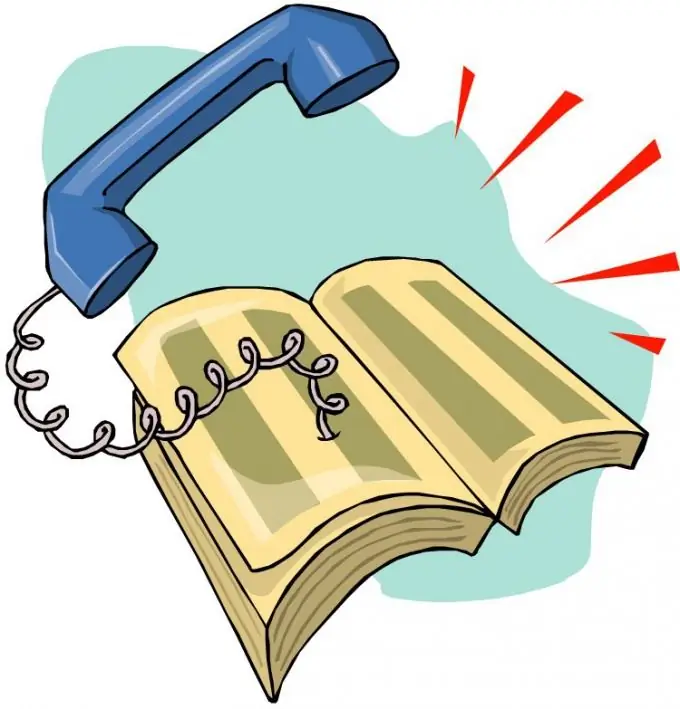 Instructions
Step 1
Check all your notebooks: is this phone fixed on the page by the first letter of the subscriber's last name or somewhere else. Check and records in your mobile phone, databases, folders and documents in your computer. Maybe some document contains the phone you need. However, if there are too many of them, you may find it difficult to search if it has not been previously optimized.
Step 2
Buy a telephone directory for the telephone network subscribers of the city or region where this person lives. You can buy it at any Rospechat kiosk. Open the alphabetical index and look for a directory article with the first letter of the last name of the person whose phone number you want. Study the article carefully. If this person has not recently changed his place of residence and has given permission to use his contact information, then you will certainly find his home phone number.
Step 3
Purchase electronic databases that you can buy in almost any market. Start the databases and enter the subscriber's surname in the form field. Select the one you want from the list. However, do not forget that although so-called "hidden" numbers may be included in the subscriber lists, the information may still be incomplete or outdated.
Step 4
Get online help using the free databases that can be found at sites such as https://www.nomer.org and https://spravkaru.net. Select from the list the city where the subscriber lives. Enter the last name of the person whose phone number you are looking for in the form provided in the "Last name" field and click on the "Search" button. After a moment, a list of subscribers will appear on the screen, viewing which you can find the phone number you need, as well as the address of this person.
Step 5
Remember that if you do not know at least the initials of this person, then in order to find the "same" phone number registered under a widespread surname, you will have to methodically ring up all the namesakes on the list.