Avoska is not a greeting from the Soviet past, but a modern fashion accessory. Moreover, it is not necessary to buy it. You can easily sew for yourself the model that you really want. Literally one evening - and your string bag is ready.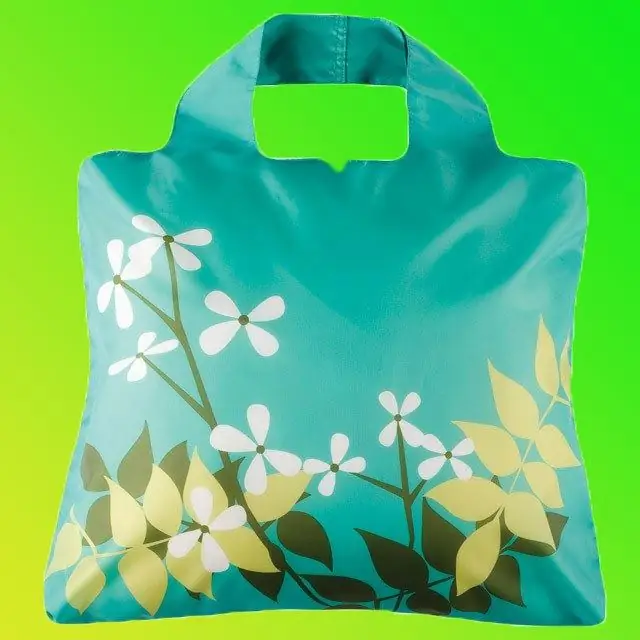 Necessary
- the cloth;
- scissors;
- threads;
- applications;
- lining.
Instructions
Step 1
Build a pattern. The biggest plus of the string bag is that its pattern is outrageously simple. A medium-sized T-shirt bag is easy to use as a basis. Straighten it evenly so that it takes the shape of a square with handles. Lay it on the fabric, pin with sewing needles. Then mark the fabric with a small piece of soap or a small bar of soap. Do not forget about the seam allowances, i.e. set aside a couple of centimeters from the edges of the bag.
Step 2
You will need 4 cut pieces of fabric. Two for the outer part of the string bag, two for the lining. The outer part should be slightly larger at the edges, so that they can then be easily repaired inward. Sweep the pieces together from the wrong side, leaving the side seams free. Now you can sew them together on a typewriter. Finish the side seams. A linen seam is best suited for a string bag. This is a way of attaching, when two pieces folded together must be wrong sides inward (the only exception in the entire model). Sew, then iron on. This helps the seam allowance to fit inside the seam. And again do one line. Leave some space to turn the bag outward.
Step 3
After turning the entire bag to the right side, seal the remaining hole. Get down to handling the handles. Fold them in half in relation to each other and sew in a zigzag.
Step 4
Now you can do the decor. Sew some simple bow to your string bag. Or decorate it with a transfer applique. With such a string bag it will be very pleasant to go to the store and not take plastic bags.