Russian Post remains the most popular carrier in the country. Delivery of parcels often happens with delays, sometimes even the cargo is lost. But the cost of mail services, which is very low in comparison with commercial services, covers all the inconveniences.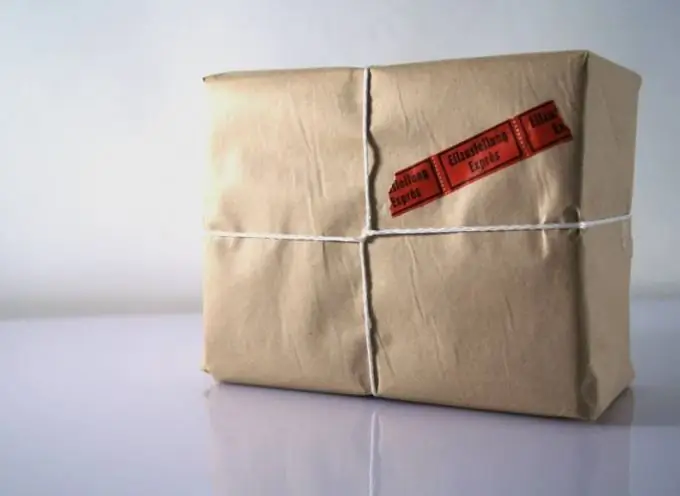 Instructions
Step 1
There are several types of parcels. Valuable parcels, simple parcels, with a list of attachments, parcels sent by cash on delivery. When the parcel arrives at the post office, the employee draws up a notice, which is sent to the recipient's address. It indicates that a parcel is waiting for him at the post office, and it also says how long it needs to be picked up.
Step 2
To receive the parcel, show your civil passport to the post office employee. The surname and first name must match those indicated in the "Recipient" column. The postal officer will ask you to enter your passport data in the notification form, date and sign.
Step 3
Relatives can receive a parcel only with a notarized power of attorney. This document is drawn up for any period. You can entrust your loved ones to receive one parcel or pick up parcels from the post office for several months.
Step 4
Parcels sent by cash on delivery are issued after payment of the receipt. The amount of the payment will be indicated there, and you will need to enter your passport details, last name and first name. You can pay for the receipt immediately by mail.
Step 5
Parcels with a list of attachments are opened by mail. In front of the employee, the recipient checks whether the contents of the parcel correspond to the attached inventory. Then the inventory is signed by the recipient, he indicates that he has no claims, everything that is on the list is available in the box. The receipt also contains the recipient's passport details, surname and first name.