Separation from relatives is a difficult period, but this is not a reason not to repay the debt to the Motherland. And in order for this difficult test in a man's life to become a little easier, it is important that during the service there was something with him that would remind him of his home and people close to him.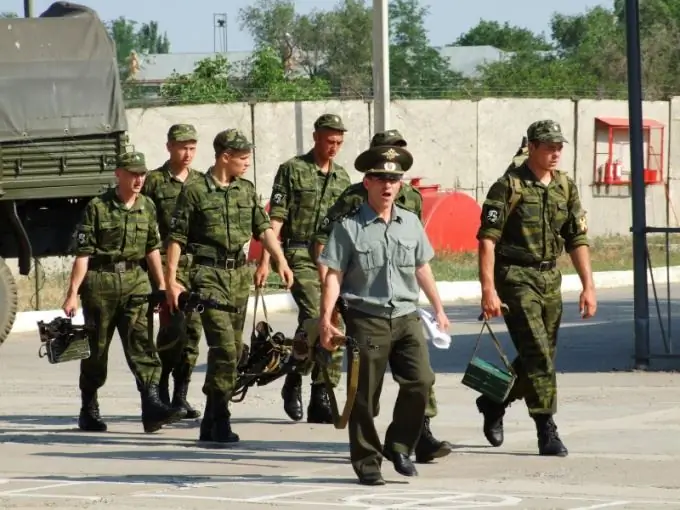 Wishes
Not a single material item and even the most expensive gift will be so important and pleasant for a recruit in such difficult months for him as sincere wishes of relatives and friends, friends, beloved girl. The more original these kind words and wishes are designed, the more they will be remembered by their recipient. It all depends on the imagination of the performers. You can, for example, shoot a video clip in which each well-wisher will express themselves separately. Of course, a guy leaving for the service will be very pleased to hear words of support and approval from people who are dear to him. Or you can prepare a bright, hand-made postcard, also filled with kind words. Wishes can be made by printing them on a T-shirt, mug or just a memorable souvenir that you will give to a conscript in the army. The result is a gift that performs a double function: both practical and memorable.
Memory
A girl accompanying a guy to the army can present him with many things as a gift that will remind him of her on long evenings. For example, an album with joint photos. It can be designed in an original way and written on the back of each photo, what emotions the girl experienced at the time of creating the photo, or simply remember the situation in which she was taken. Also, the guy will be very pleased to receive a letter. Write to your beloved everything that you feel for him, and indeed all the emotions that are now lurking in your soul, on a piece of paper. It is desirable to write, and not to print - this will be more sincere and sincere. You can give your beloved a notebook in which he can subsequently write everything that is in his soul, that is, keep a kind of diary.
Decorations
A commemorative pendant on a chain, for example, in the shape of a heart, will also be a good present. Some of them can contain a photo. This is a great gift for the send-off. The decoration will all the time remind the young man of you, symbolize love, hope and faith. You can also give a wrist watch, with the help of which your beloved will be able to count down the time until he meets you. The most important thing is that the gift is made with love and care, reminds him of you, and everything else is unimportant.
Promise
Say what you like, but not a single gift for seeing off will not replace the guy's promise of his beloved to wait and wait for him. And, of course, the best reward for showing courage for him will be a promise fulfilled.