Citizens of the Russian Federation are registered in the compulsory pension insurance system. The document confirming the registration is a pension insurance certificate (green plastic card). She has a number, which is usually required when applying for a job, applying for social benefits, etc. How do you recognize him?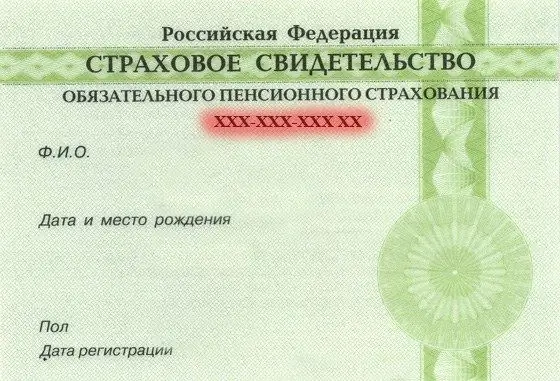 Instructions
Step 1
Contact the territorial office of the Pension Fund with a passport or any other identity document (birth certificate, temporary identity card, etc.) to fill out an insured person's questionnaire. The address of the PFR branch can be found on the main page of the organization in the "Contacts" section https://www.pfrf.ru/portal_contacts/. Territorial offices can be found there by clicking on the map shown in the right corner of the page. The questionnaire for obtaining a pension insurance certificate can be filled out in advance by printing out a standard form from the site https://blanker.ru/doc/forma-adv-1 (download link is located at the bottom of the page).
Step 2
If you have already received a pension certificate before, but cannot find it, contact the personnel department at the place of work, housing and communal services or any other organization in which you indicated the card number. They may be able to tell you what it is. Find the old employment contracts that were drawn up when applying for a job; among your data, SNILS (insurance number of an individual personal account) should be indicated in the form XXX XXX XXX XX.
Step 3
If you lose your pension certificate, contact the Pension Fund to obtain a duplicate. You can download the application form with a request for its issuance on the Internet at https://blanker.ru/doc/forma-adv-3. To fill in all the fields of the document, you will also need an identity document.
Step 4
If you do not need a duplicate, but you still did not manage to find out SNILS by the above methods, submit documents to the Pension Fund to obtain a green card, i.e. fill out the form to obtain an insurance retirement certificate. If you have any questions, inform the staff of the fund that you have not received the document before. After a while, you will receive an answer that the person who has the data specified in the questionnaire has already been issued a certificate number XXX XXX XXX XX. The specified number will be the desired one.