Moving to a new place of residence is always an exciting event. Moving can be overwhelming and stressful for a child. To prevent this from happening, prepare the baby for the fact that soon the whole family will live in a new place. This training requires a different approach at every age.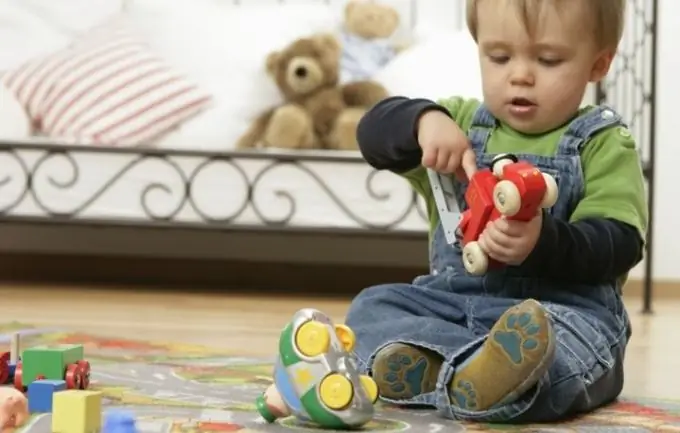 Instructions
Step 1
A child under 2 years of age tolerates the move less painfully if his mother is always with him. Therefore, try not to entrust the baby to relatives, hold him in your arms and do it yourself. It is recommended to let go of a small child only when he is calm and eager to explore a new space. Carry the baby around the house, show him the view from the window. Since young children are very sensitive to odors, surround the child with things that smell like home in the new place. These can be blankets, blankets, toys, etc. When moving, always keep the things your child loves most close at hand. The baby will sleep more peacefully if he can hug his favorite toy.
Step 2
It is advisable to introduce the kid of preschool and primary school age to the new house in advance. It is good if you can visit the home several times, inspect it, plan the arrangement of furniture, etc. Since friends and the opportunity to walk are important for a child at this age, show him the playground, sandbox, swing, new kindergarten or school. Together with your son or daughter, get to know the neighbors, their children and pets. It is very good if the new neighbors have a child the same age as yours. Having a new friend will help your child to tune in to the positive and more calmly accept the need to move. To make your child associate the move with pleasant impressions, pamper him a little - feed your baby only those dishes that he loves.
Step 3
Teenagers very often accept the need to move negatively due to changes in their environment and social circle. To set your child up in a positive way, describe all the positive things to him. For example, he will finally have his own room, he will be able to attend a regular school, and a lyceum, he will have new friends, but he will be able to maintain relationships with old ones. Show that his opinion is important to you - suggest, for example, furnishing your room to his taste, go shopping with him and pick up beautiful and stylish items for the decor. Tell your child that he has a unique opportunity to become better and more popular. In the children's team, newcomers always arouse increased interest, and your child, if he wants, will be able to demonstrate himself in the best possible way. If your teen is stubborn and unwilling to make contact, share with him your concerns and fears related to the move. By showing empathy and compassion, your child will be able to support you and show himself to be more mature and independent.