A used washing machine may still be useful for recycling, so you need to hand it over for disposal in accordance with all the rules. But often the owners of old technology want to get rid of it as soon as possible, just to make room for a new one. Special recycling services and individuals can help them in this.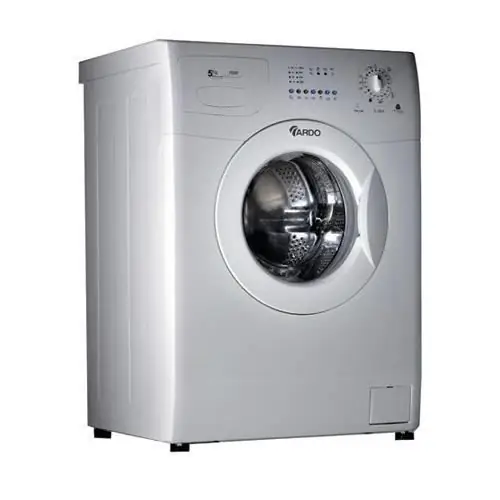 Instructions
Step 1
If you are going to buy a new washing machine to replace the old one, pay attention to the promotions that are held by home appliance stores. You may be offered a discount on the purchase of a new machine when disposing of an old one. This is very convenient: on the same day, when a new unit is brought to you, the old one will be taken away for disposal. You do not have to turn off the machine yourself and pull it out.
Step 2
Contact your dedicated household appliance recycling service. Now there are companies that are engaged in the export of old equipment, dismantling for parts, disposal or recycling. You just need to call such a company and they will drive up to you and pick up the old household appliances on their own. But this service is paid. Removal of a washing machine can cost, on average, one and a half thousand rubles.
Step 3
If you do not want to pay for such a service, find people who are privately involved in the removal of scrap metal. You can search for such an offer on the free classifieds website in the services section. Your washing machine can be collected free of charge. The downside of this method is that you will have to let a stranger into the house and spend a lot of time on preliminary calls and agreements, and dismantle the equipment yourself.
Step 4
In order to save time and save yourself from "cold" calls for disposal, place an advertisement for the sale (or under the heading "give up") a washing machine yourself. In the ad, indicate all the technical characteristics, the reasons for the malfunctions, post a photo. You can even make money on your "washing machine", if it is not very old, by selling it for spare parts. If your goal is simply to get rid of it, put a purely symbolic payment in your ad - a hundred rubles. You will see how quickly they will come for your washing machine!