Product certification entitles the manufacturer of a product or brand owner to legally manufacture, advertise and sell it. The product certificate confirms the high quality and safety of the product and needs to be certified. To confirm the certificate, the company presents certified copies of the certificate.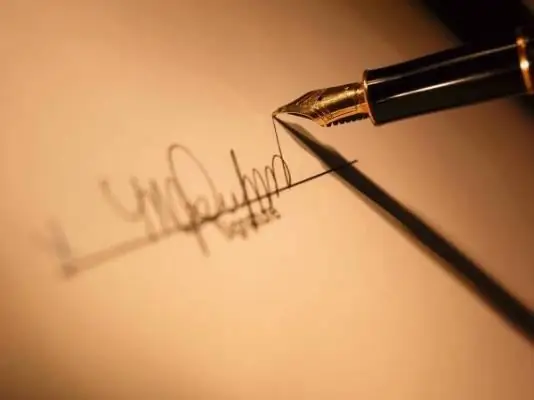 Necessary
- original document;
- an application for a copy and its certification addressed to the company, the holder of the certificate or the authority that issued it.
Instructions
Step 1
There are several ways to certify a certificate of conformity. In particular, a certification body, a notary and a certificate holder company can certify a certificate. Whichever method you choose, make sure you have the original document available. This requirement applies not only to sanitary and epidemiological conclusions, but also to certificates in the Svyaz system.
Step 2
Take a closer look at the certification scheme. If the certificate of conformity is with a Russian manufacturer or an importing company of products, and the sale of goods is carried out through distributors or retail chains, contact the company that is the holder of the certificate (the direct manufacturer of the product). A distributor or reseller who sells products cannot certify a copy of the certificate.
Step 3
If the certificate was issued to a foreign manufacturer of products, then its copy will be valid throughout the entire territory of the Russian Federation if it has the seal of the organization that issued the original of the certificate. As a rule, this is a department of Rospotrebnadzor or other accredited bodies. So write them the appropriate statements. A copy of the certificate may also be certified by a notary. To confirm the accuracy of the information, show him the original certificate.
Step 4
Usually the validity period of the certificate of conformity is from one to three years. But for some types of goods, it can be unlimited. Sometimes the certification of goods is replaced by a declaration of conformity. Certification of goods is regulated by two laws: "On the protection of consumer rights" and "On the certification of products and services." The certificate of conformity can be mandatory or voluntary. Products that are subject to mandatory certification cannot be marketed without this document. The rest are certified at the request of manufacturing companies.