With the development of online commerce, Russians increasingly began to use foreign online stores. Indeed, there you can find those goods that are not in Russia, and at very attractive prices. However, there is a delivery problem. But some postal services, for example, the American USPS, even provide the ability to track the shipment of their parcels.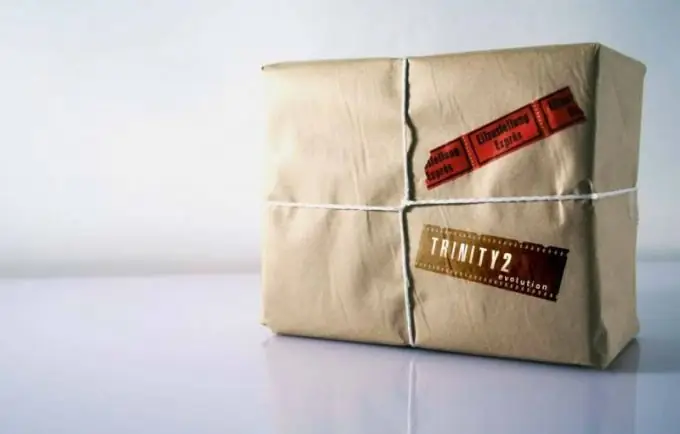 Necessary
- parcel identifier;
- computer;
- access to the Internet.
Instructions
Step 1
Arrange the delivery of the goods. This can usually be done either on the website of the online store, or on the portal of the US Postal Service itself - https://www.usps.com/welcome.htm When placing an order, select the type of delivery that provides the ability to track the parcel. These include Priority Mail International, Express Mail International and Global Express Guaranteed. The final method of delivery can be determined based on its cost and other conditions.
Step 2
Get a special parcel ID. This is an individual number that is assigned to your postal item. It will be given to you either in person when registering a parcel by mail, or sent to an email address if the shipment is made via the Internet. The number format will differ depending on the selected tariff, but usually it should be ten characters, among which there are numbers and letters.
Step 3
While the package is in the United States, you can track it using the local mail online resources. To do this, go to the USPS website, from the main page, go to the Track and Confirm section, enter the parcel ID number in the special field and click on the Find button. The system will give you information about where your postal item is now.
Step 4
If the system gives information that the parcel has already left the United States, go to the Russian Post website. Go to the section dedicated to tracking registered letters and parcels. Indicate your mailing number. Thus, you can find out how the delivery in Russia is going.
Step 5
In the event that you could not find your letter in either American or Russian databases, contact USPS directly. They will be able to explain the situation to you. In case of loss of the parcel, you will be entitled to insurance benefits in accordance with the tariff that you have chosen to send.