With the growth in the number of cars in cities, residents of houses with small neat courtyards are increasingly thinking about how to secure their adjoining territory from unauthorized parking. And very often there is only one solution - to install a barrier at the entrance to the courtyard. However, the matter does not go beyond theoretical reasoning, because very few people know how to formulate and install a barrier for cars.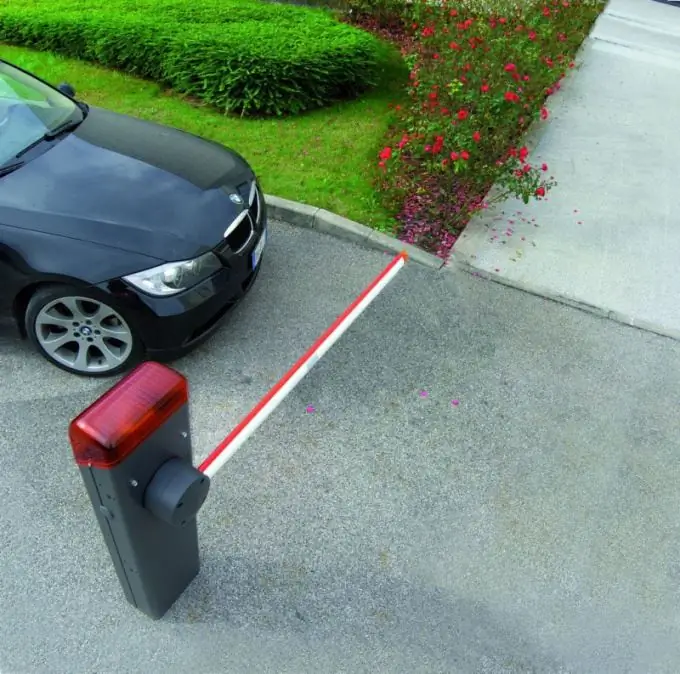 Necessary
- minutes of the meeting of homeowners;
- cadastral passport of the allocated area;
- permission from the fire service, utilities and traffic police.
Instructions
Step 1
First, organize a general meeting of tenants. Be sure to invite the person responsible for your local area. This can be either a representative of the management company or a member of the homeowners' association. After all, they will have to deal with the issue of installing a barrier in your yard.
Step 2
At the tenant meeting, vote on the installation of the barrier. You can install a barrier only if more than 51% of the residents of the house speak out for its necessity. Also, during your meeting, you need to determine the size of your yard. You will provide this information to special regulatory authorities. Take minutes of the meeting. In it, be sure to list those who spoke in favor. Sign this minutes and certify it with the signature of the person in charge who is present at the meeting.
Step 3
Make a decision at the meeting on the formation of a certain land plot, which will be considered the property of the residents of the house. Then contact your local authorities with a statement that they fix and approve the plot of land you have defined in this status. The specialists of the municipality, if there are no objections on their part, should give you the appropriate documents that will determine the status of this allocated area.
Step 4
The next step you need to take is to file an appropriate statement with the fire department. Attach all the documents you have collected - both those that you received during the meeting and those that were given to you by the local government. The same set of documents must be taken back to the traffic police and utilities.
Step 5
If everyone gave you the go-ahead, you can proceed to choosing the model of the barrier device you need. According to experts, the installation of the barrier will cost you an average of 40,000 - 50,000 rubles. However, the reward will be peace and quiet in your yard. And also a guarantee that no stranger will be able to enter you and leave his car.