Cash on delivery is a payment method that allows you to pay for goods ordered remotely only upon receipt and, accordingly, an assessment of their quality. This method of acquiring the necessary thing has both pros and cons.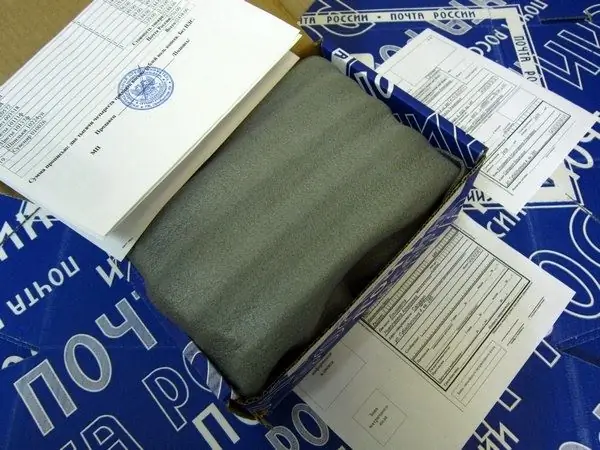 In fact, the term "cash on delivery" means a method of transferring an amount of money equivalent to the value of a product. Most often, this payment method is used for a purchase made remotely. Modern technologies and the development of the Internet allow you to purchase goods, information and entertainment content without leaving your home. But fraudsters are not asleep, often sending the customer either a poor-quality product, or a completely empty package.
The buyer can protect himself by choosing cash on delivery as a payment method. Payment by this method occurs only after receiving the parcel with the order at the Russian Post office, inspecting its contents in the presence of employees or representatives of the delivery company.
Advantages of cash on delivery for purchases
The main advantage of this method of buying is, of course, the absence of the risk of being deceived or getting something completely different from what you wanted. If something does not suit in terms of quality, at least one item or accessory is missing from the delivery set, there is visible damage, then the client can refuse to purchase. Claims and reasons for refusal are stated in writing, a refusal form is attached to the parcel and sent back to the supplier.
If the parcel is returned for compelling reasons, the payment for the return delivery service of the Russian Post is paid by the supplier, that is, its sender, and not the addressee (recipient). Thus, the buyer is absolutely protected from any kind of deception or additional costs for returning the goods.
Cons of cash on delivery
The disadvantages of this method of payment include fees that are carried out by the Russian Post or another company that delivers correspondence. Charges are levied for the carriage of goods by land or air.
The recipient of the COD parcel will have to pay only the cost of the postal money order and the price for the goods he bought. The amount of the cost of such a transfer usually does not exceed 60 rubles, but only if it is delivered within Russia. In case of refusal to receive, the addressee does not pay anything, but the supplier will be obliged to pay the cost of shipping the parcel back.
Another disadvantage is the waiting time for the package with the purchase. It often happens that the delivery service is very slow, the parcels may get lost. But thanks again to the Internet, the departure route can be tracked on the website of the company that delivers.