Energy saving light bulbs are great energy saving, but they have one drawback - they contain mercury inside. And after the lamp burns out, it is undesirable to throw it into the bucket. There are collection points for such lamps for their subsequent disposal. But how can you find them in a huge city?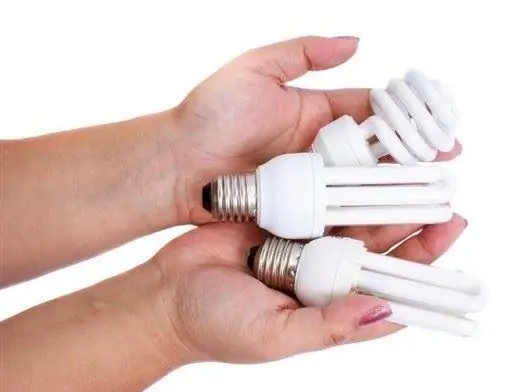 Instructions
Step 1
Go to your nearest store. Already in many establishments of this kind there are special containers for ejecting light bulbs and batteries.
Step 2
If there are no containers, you can dispose of the light bulb at your local house office. If they refuse to accept the used light bulb from you, feel free to contact the higher authorities.
Step 3
There are other disposal options as well. For example, in many cities, containers are not only in stores and hypermarkets, but also in recreation areas - in parks or stadiums.
Step 4
Find an eco-car. This is a car specially designed for such purposes, which stops at certain places. Seeing him, you can go up and throw the light bulb into a special compartment. You can also find out about the place of its parking by calling the company to which this eco-car is assigned.
Step 5
Some individual entrepreneurs and companies are focused specifically on the collection and subsequent disposal of light bulbs brought by residents. By calling them, you can clarify the schedule of their work and the exact address.
Step 6
There are also collection points for light bulbs. They are stalls with a window into which light bulbs are fed. They are located at different addresses in each city. You can find them out by calling the city information service.
Step 7
There are a number of other organizations that accept light bulbs. They are found in almost every city. You can find them in any reference book.
Step 8
And in some cities, for example, Irkutsk, all light bulbs containing mercury are handed over to the Center for Civil Defense and Emergencies. Of course, the name of the Center is not the same everywhere, but this can be clarified.
Step 9
In some lighting stores, sellers are willing to exchange a used light bulb for a new one. But they have their own requirements for the handed over light bulb in various parameters. For example, the shape should only be round or oval. There should be no damage, except for a broken base.