A variety of things are made from mercerized cotton: bed linen, clothes, including children's clothes, backpacks, bags and even toys. Items made from this material are more expensive than items made from regular cotton, but they also have many advantages that are highly appreciated even by demanding customers.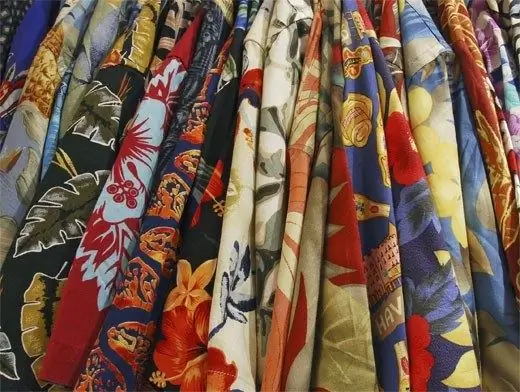 How mercerized cotton is made
Mercerized cotton is an ordinary cotton fabric that has undergone a special treatment, thanks to which the material acquires special properties - high strength, abrasion resistance, softness. First, they take cotton threads and soak them with an alkaline solution, after which they are thoroughly washed. This procedure helps to increase the service life of the material, makes it more susceptible to dyes, allows you to achieve more persistent and uniform coloration, as well as a special color intensity.
Then the cotton is bleached or dyed, while neutralizing the hydrogen index, i.e. completely eliminating the material from alkali residues. There are several different types of dyeing for such threads, and professionals choose those options that are most appropriate in a particular situation.
Lastly, the threads are processed using gas burners. This stage is necessary to make the material smoother, more pleasant to the touch, and shiny. The villi are removed with the gas pick.
What are the benefits of mercerized cotton
Mercerized cotton differs from ordinary cotton in smoothness, softness, light shine, thanks to which this material is even confused with silk. It is very pleasant to the touch, so it is perfect even for making underwear. Small children can also wear things made of this material, because it does not cause allergies and irritation, does not rub the skin, perfectly removes moisture and allows air to pass through.
Mercerized cotton is a very durable and easy-care fabric. This material can be painted in a wide variety of shades. When washed, colored mercerized cotton does not fade, and when exposed to sunlight, it does not fade. It can maintain the strength of the threads and the brightness of the color for a long time, so things made from it are usually used for several years. The durability of the material is especially important when it comes to choosing socks: such products made of mercerized cotton will be comfortable, pleasant to the touch, and at the same time sufficiently reliable and durable.
Unlike regular cotton, the mercerized material is resistant to dirt. It hardly wrinkles, which is also a very important advantage. When washing, the fabric does not deform and does not shrink, and you can iron it with a simple iron without steaming and other additional modes.