Agricultural activities are diverse, complex and often require the combined efforts of many people. Self-management of the economy associated with the procurement of fodder, the cultivation of agricultural land, the raising of pedigree livestock is fraught with many difficulties. In some cases, to improve the efficiency of work in the countryside, it is advisable to create a production or marketing cooperative.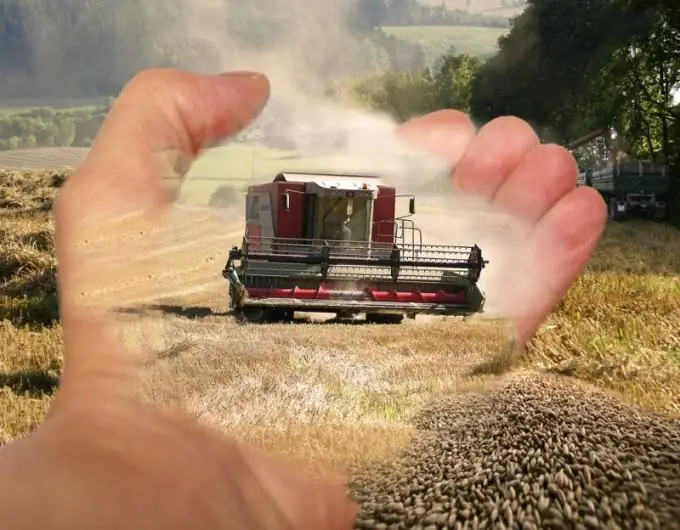 Instructions
Step 1
Determine the type of cooperative you intend to create. The difference between a production and consumer cooperative is that the first form is a commercial organization aimed at making a profit, and a consumer cooperative, being a non-profit structure, aims to reduce production costs.
Step 2
Ask stakeholders who can benefit from joining a cooperative. These can be owners of private farms, farmers, individual rural entrepreneurs living in the same area. Find out which of the residents wants to become a member of the association. Define an initiative group that will take over the solution of organizational issues.
Step 3
Set a date and place for the general meeting. Prepare for this meeting drafts of the charter of the cooperative and other documents regulating its activities, including targeted programs. Communicate information about the meeting to all interested parties.
Step 4
Conduct a meeting to consider the approval of the organization's charter and the selection of governing bodies for the cooperative. One of the items on the agenda should also be the determination of the size and procedure for the payment of share contributions. Maintain meeting minutes. The protocol must contain the decision to create a cooperative.
Step 5
Collect and submit to the registering authority a package of documents necessary for registering a cooperative, including a notarized copy of the charter (constituent agreement), a copy of the decision to create an association of citizens, information about the founders, a receipt for payment of the state fee.
Step 6
After the state registration of the cooperative, register it for tax accounting, as well as for all other types of accounting; get Goskomstat codes, open a bank account. From this moment on, the cooperative has the right to carry out the types of activities provided for by its charter, aimed at meeting the needs of the members of the cooperative.
Step 7
Determine the borrowing needs of the cooperative. It is much easier for an organized structure of consumers to obtain a targeted loan from a bank or credit union. Find out if it is possible to receive targeted funding through participation in municipal or federal programs to support agricultural workers. All decisions on third-party financing of the cooperative's activities must be approved by the board or general meeting of the organization.