Few people have a fondness for living spiders. But if we are talking about toy representatives of the species, there are more than enough lovers here. A toy spider can scare enemies, prank friends, or just use it as a decorative element for your home.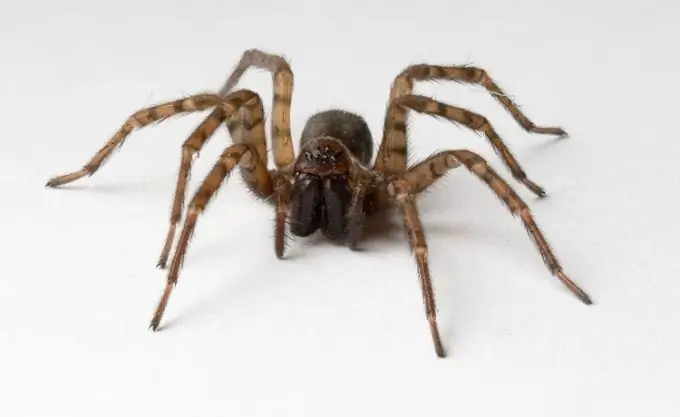 It is necessary
Black paper
Black yarn
Scissors
Insulating tape
Glue
Water
Cup
Wax paper
Instructions
Step 1
To make a spider, first prepare the base - cut the spider body out of paper.
Step 2
Cut eight identical pieces of woolen thread - the future legs of the spider.
Step 3
Glue the woolen feet to the calf. Try not to overdo it with glue.
Step 4
Cut off another piece of woolen thread. You will use it as a cobweb from which our spider hangs, so cut a piece longer. Glue the "web" to the very middle of the spider's body.
Step 5
Mix water and glue in a small bowl in a one-to-one ratio. Dip the spider legs into the mixture for a couple of minutes. Then set the spiders to dry on waxed paper for 12 hours.
Step 6
After the spider is dry, glue it with electrical tape, for example, on a doorknob and get ready to hear the enthusiastic cries of your household.