In our country, many issues are not resolved without the intervention of the authorities. Of course, not all complaints or requests for help reach their goal. But water does not flow under the lying stone. Therefore, if you have a problem in the competence of the regional administration, do not hesitate to write. They are obliged to respond to your appeal.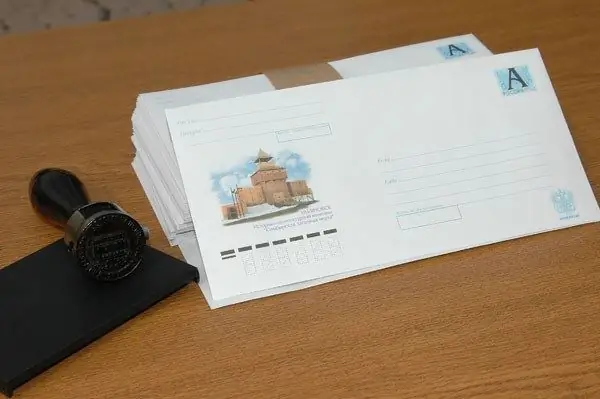 Necessary
- paper, pen, envelope;
- computer, internet
Instructions
Step 1
Contact the receptions of the heads of the regional administration, which exist in all municipal districts. By order of the governor No. 1213 of December 24, 2010, they were created, among other things, to receive written messages from citizens. Such institutions exist in Anapa, Armavir, Gelendzhik, Novorossiysk, Belorechensk, Gulkevichi, Kropotkin, Krymsk, Kurganinsk, Yeisk, Slavyansk-on-Kuban, Labinsk, Temryuk, Timashevsk, Tikhoretsk, Tuapse, Ust-Labinsk, st. Dinskaya, Art. Kanevskaya, st. Poltava and st. Severskaya. The postal and e-mail addresses of reception offices can be found on the portal of the state authorities of the Krasnodar Territory.
Step 2
If you are a resident of Krasnodar itself or are sure that your municipality will not help you, contact the regional administration directly. There is a department for work with citizens' appeals. Its address is 350014, Krasnodar, st. Krasnaya, 35, and e-mail - [email protected].
Step 3
Write a letter to the governor. In the upper right corner of the sheet, write in a column as follows: To the Governor of the Krasnodar Territory, Surname, name, patronymic of the head of the region, from (your full name), residing at (write the address of your registration or actual residence). In the center of the next line, write "Dear name and patronymic of the governor!" And then, from the red line, state the circumstances of your case. Start with the actual request, with the action that you want to see from the authorities. And then explain and prove your rights.
Step 4
The letter must be copied. Send or take the original to the place of receipt of correspondence and ensure that it is registered and put this number on your copy. When sending by mail, the data on the letter can be obtained by calling (861) 253-42-08. This information will help you get the answer.
Step 5
If you are not a resident of the Krasnodar Territory or do not want to use the services of regular mail, you can ask a question on the official website of the administration. She has two of them, completely identical at the addresses https://admkrai.krasnodar.ru/ and https://admkrai.kuban.ru/. On the main page, in the right column, select "Write a letter to the governor". Fill out the form on this page. You can choose how you get the answer. Write your e-mail if the answer in the form of an electronic document is enough for you. Leave your mailing address if you need signed paper on official letterhead.