The question of creating a cable car between Russia and China has been raised several times, but it should not be taken literally. So far, we are talking about connecting the cities of Blagoveshchensk and Heizkhe with a separate road, between which the Amur River is located.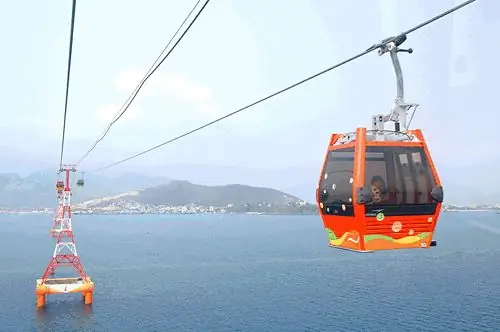 Both countries are interested in creating such a road. For Russia, this is an opportunity to get an additional communication channel with another country, and for China - to increase the flow of tourists. Russia is also interested in the latter. After 2012 was declared the year of tourism from Russia in China, increased attention is paid to this area. Various exhibitions, festivals, presentations are held in China, so the authorities are interested in making the stay of Russians in China convenient and comfortable.
In this regard, the authorities of the two countries decided to build a cable car between Heizhe and Blagoveshchensk, which are 700 meters apart. This is exactly the width of the Amur River in this section. The decision on the need to build one was made by the Governor of the Amur Region and the head of the Heilongjiang Province; in accordance with this plan, the authorities are to start building the road in 2013. Simultaneously with the construction of the road, it is planned to erect a pontoon bridge.
All this will increase the transport accessibility of cities, and will also become one of their attractions. This will not only be a cable car in Russia on the territory of the Amur region, it is planned to make the entire region more attractive in the eyes of foreign tourists, entertainment complexes should appear here, as well as infrastructure facilities that will contribute to the development of tourism.
The feasibility study of the project was prepared by the Chinese side, the federal agency for the development of border areas also approved the creation of the cable car. This is not the first cable car in China, so the experience of such constructions is present. The specific deadlines for the completion of the work depend only on how quickly investors will be selected for the implementation of the project and with what intensity the ropeway will be built.