Tar is a "burnt" product. It is obtained from wood, coal by strong heating without air access. It contains resins, benzene, cresol, xylene, creosote, guaiacol, toluene, phenol and other substances. It can be dissolved in alcohol and alkalis, but it dissolves very poorly in water. In Russia, tar is obtained from various tree species, mainly from birch and linden, in the USA - from coal, in Finland - from pine. Naturally, each type has its own effectiveness. If you want to get linden tar on your own, then stock up on the branches or lumps of linden and dry them well.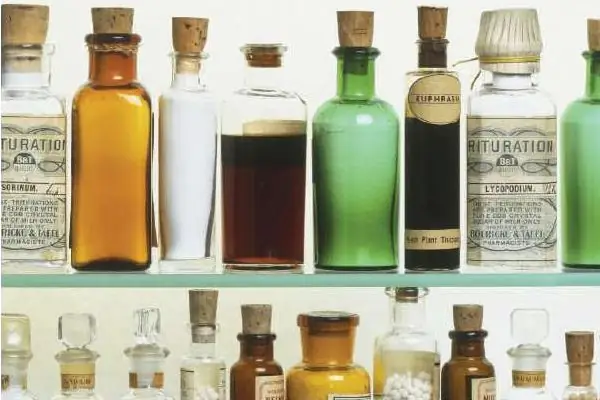 Instructions
Step 1
Prepare a cast iron with a volume of 8-10 liters. Make a hole in its bottom with a diameter of 2-4 cm so that the distillation products come out. Put cast iron in a saucepan, coat the place of their contact well with clay, achieve tightness of their connection. Place the wood in cast iron (how much will fit), and cover with a frying pan of the appropriate size, brush the edges with clay too. Then bury the pan together with the lower part of the cast iron in the ground. Place a weight of up to 30 kg in the pan.
Step 2
Make a moderate heat around the cast iron and maintain it for 2-3 hours. When heated, cracks will appear in the clay, cover them all the time. After the allotted time, rake out the fire and carefully dig out the cast iron along with the pan.
Step 3
The tar should drain into the pan, carefully drain it into a glass dish, seal well to avoid the loss of volatile substances. With this method, you can get 200 g of tar.
Using this technology, you can get tar from birch bark (birch bark).